Zlatan Ibrahimović says dirty tackle on César Azpilicueta was intentional: 'I'll do it again, 100%'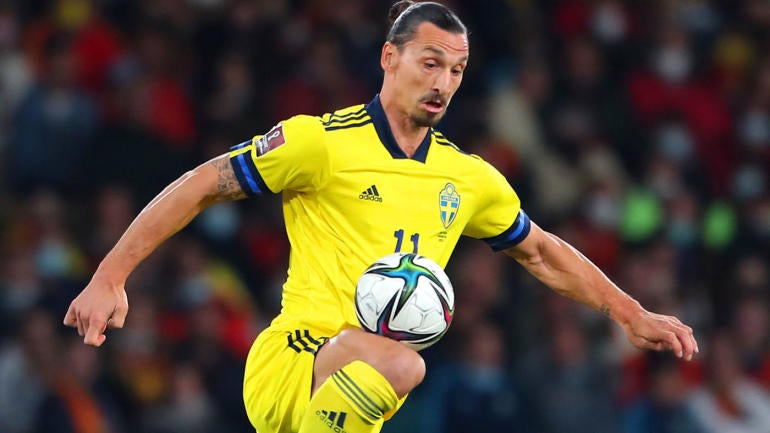 beautiful pictures
Zlatan Ibrahimovic has never been one to hold back when giving interviews. Joining AC Milan's resurgent side, Zlatan has five goals in seven appearances as well as two assists in four outings for Sweden. The international stage is where his latest controversial act took place. Ibrahimovic received a yellow card for downplaying Ceasar Azpilicueta in stoppage time, a move he described as teaching Azpilicueta a lesson.
In one Interview with The Guardian Zlatan further explains the quote, "Another day in the national team, I tackled [Spain's Cesar Azpilicueta]. I did it on purpose. I'm not ashamed to say it because he did something stupid to my player. Big action for my players. It's a stupid thing, but I'll still do it so he understands: 'You're not doing that. You don't have the ball to do it against me. But I'll show you what happens if you do it to me. ' That's why I did it. "
This is nothing new for Ibrahimovic as he has a history of both suspicious actions on the pitch and questionable statements about it. He, in the past, grab Sean Johnson by the neck during his time in the MLS as well as doing the same with current teammate Simon Kjaer when playing internationally. Then came his famous confrontation with Romelu Lukaku.
The loss sent Sweden into a two-legged playoff to qualify for the 2022 World Cup in Qatar. It is not yet known who they play with, but due to this tackle, Zlatan will be suspended for the first leg.


https://www.cbssports.com/soccer/news/zlatan-ibrahimovic-says-dirty-tackle-on-cesar-azpilicueta-was-on-purpose-i-will-do-it-again-100/ Zlatan Ibrahimović says dirty tackle on César Azpilicueta was intentional: 'I'll do it again, 100%'