"Why did you ever offer to put yourself under close scrutiny," Chael Sonnen backs Jake Paul for refusing to test VADA for his fight with Tommy Fury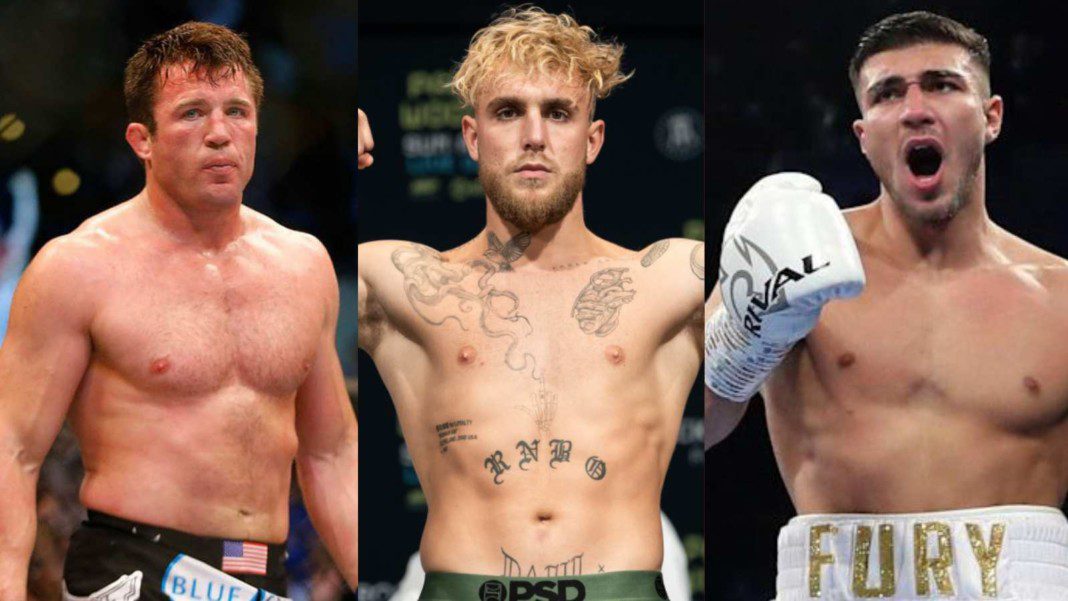 undefeated professional boxer, Jake Paul will face another undefeated professional boxer, Tommy Fury is one of the most anticipated boxing matches of this year on December 18 at Amalie Arena, Tampa, Florida.
Jake Paul is a former YouTuber who turned himself into a professional boxer and Tommy Fury is the half-brother of the heavyweight boxing champion, Tyson Fury. Recently, Fury's father and legendary boxing coach, John Fury revealed that Paul refused to test VADA before this Boxing match.
He also stated that Jake Paul should be banned for using PED and that his son would beat him up even after all of this. But the two-time UFC champion challenges the title, Chael Sonnen support Jake Paul's for not participating in the VADA test.
Talking about Paul refusing to check in in his latest Youtube video, Chael Sonnen said, "He Jake Paul, now in the fourth round, have the top boxing family have their youngest guard begging and jumping through hoops to get on the docket with him. I mean, there's real excellence in everything Paul does. But what Paul won't do is agree to VADA. "
"VADA stands for Voluntary Anti-Doping Agency. Now, you do it the way you want. And quite frankly, I don't think you'll get a different result if Paul p**s in the cup or if I p** in the cup for him. I will just share with you – No one should do VADA. VADA should not be open. That's the most ridiculous thing. Why did you ever offer to put yourself under surveillance? It's a trick of a fool."
Chael Sonnen claims volunteering for the VADA test will make Jake Paul look like a total idiot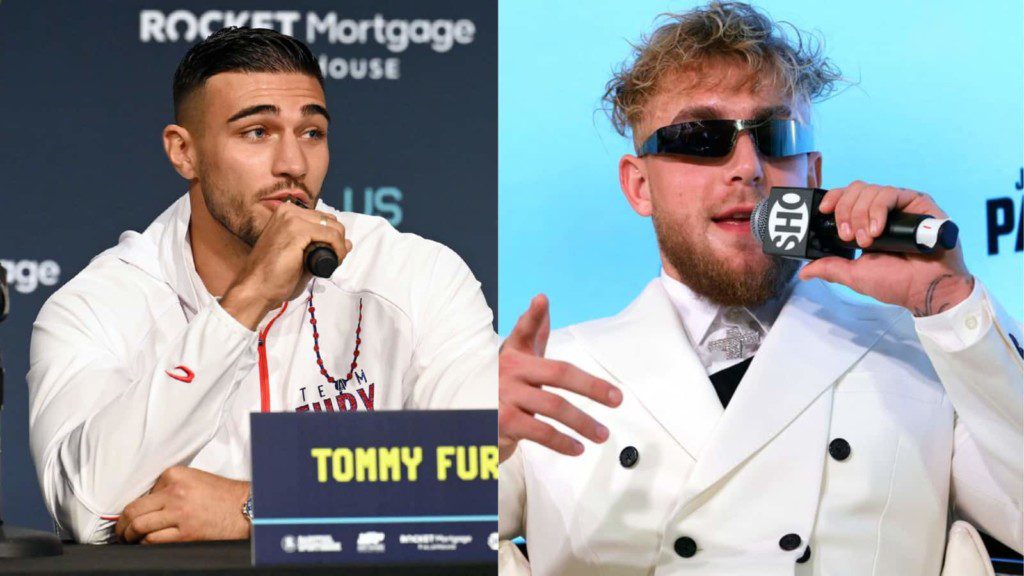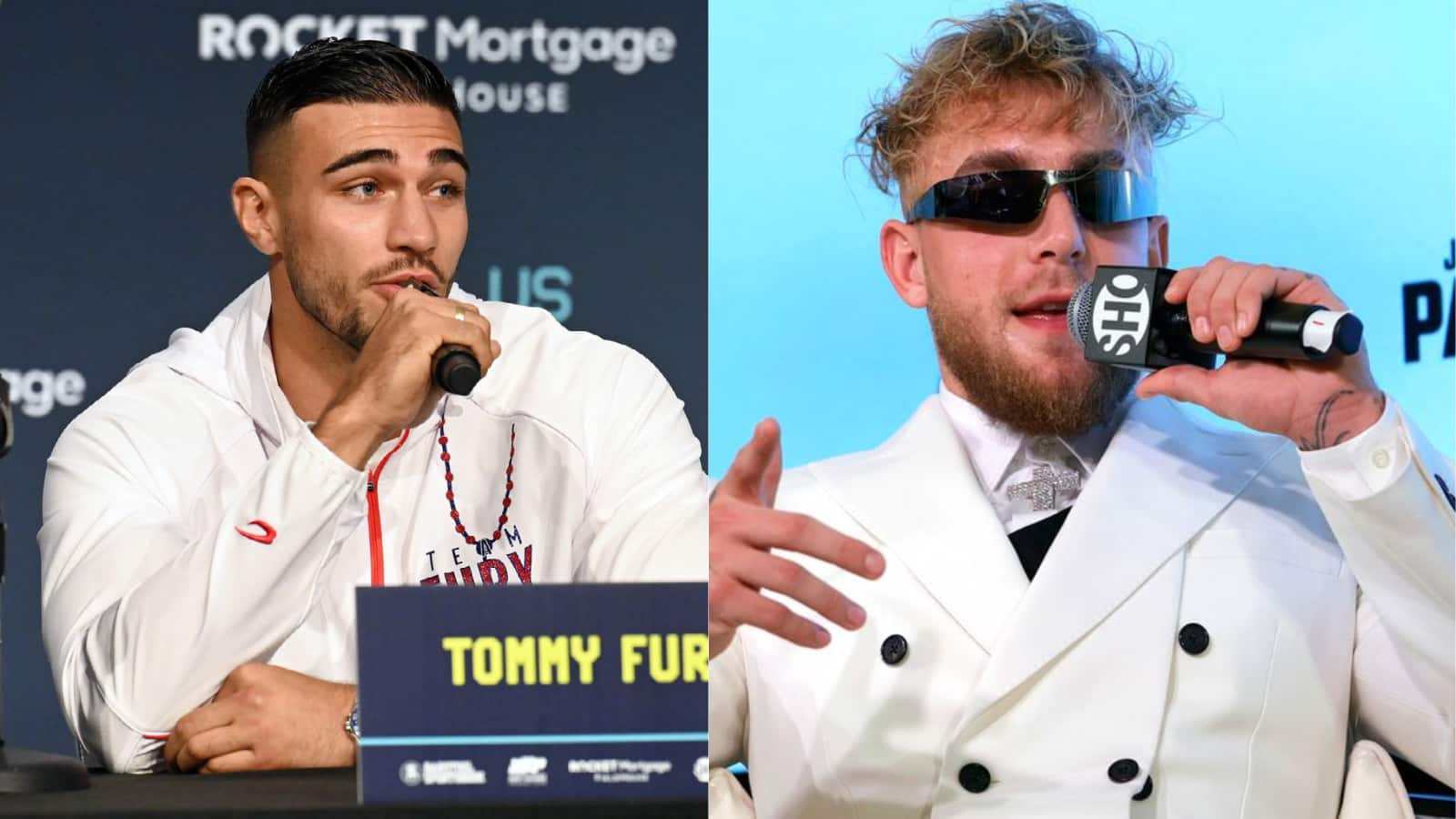 Chael Sonnen has faced multiple failed dope tests during his MMA career, and he's one of the boxers to face multiple suspensions for using PEDs. He believes Jake Paul did the best by rejecting this test and weighing this conflict, he added,
"Why would you volunteer to put yourself in a position without anything positive? You're not in VADA and it's a lottery system, and they'll give you an extra $15k. You're not in VADA, and you pass it, and they have any level of media or credibility where they can break into SportsCenter in the early hours and announce to the world that you've passed. "
"You get absolutely nothing for it, and you potentially get suspended if you agree to do it. I'm just sharing this with you because I know what it looks like to Paul. And I know others who openly refuse to make VADA look like. You are still being sanctioned by the state. You are still subject to promotion sanctions if they want to get in and do it. There is still a level of testing. You just don't volunteer to go the extra step – And only a fool would do! "
Also read: Tyson Fury claims Tommy Fury could beat Jake Paul on his worst night with a broken rib.
https://firstsportz.com/boxing-sonnen-backs-jake-paul-refusing-vada-test/ "Why did you ever offer to put yourself under close scrutiny," Chael Sonnen backs Jake Paul for refusing to test VADA for his fight with Tommy Fury