WATCH: Chicago fans chant 'Fire Nagy' during Bulls-Pacers game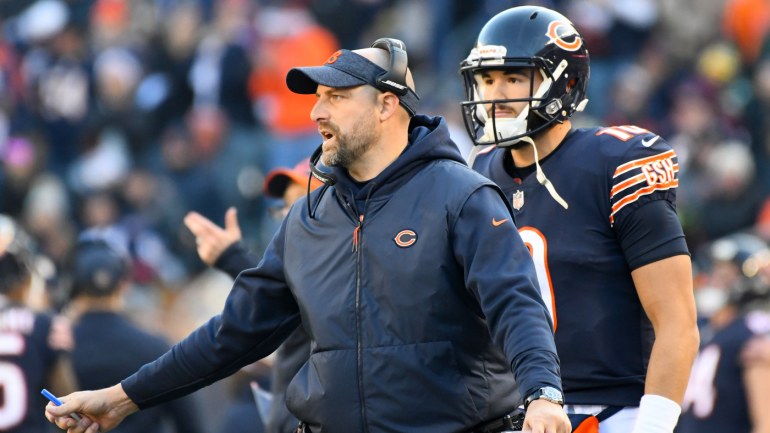 Getty's Robin Alam
Let's just say that Chicago sports fans are clearly ready for Bear transferred from head coach Matt Nagy. On Monday NBA game between the Bulls and the Pacers, fans began chanting "Fire Nagy" as the Bulls were trailing 30 points.
Let's hear the song in all its glory:
This isn't the first time chants of "Fire Nagy" have been heard in Chicago later this year. In Sunday's 16-13 loss to Lamar Jackson-less Baltimore Raven, Bears fans also praised the same sentiment like Nagy has trained from people with sidelians.
Nagy has had a number of questionable play calls during the team's most recent stint. The Bears took a 7-6 lead with 12:30 in the final half and even had the ball on their own 49-yard line. However, after a failed conversion, the Ravens got the ball and took a 9-7 lead thanks to a Justin Tucker field target.
Crows run back Devonta Freeman scored the winning goal with 25 seconds remaining to bring a close victory for his team.
Bear wing defender Justin Fields suffered a broken rib during the match and his condition in Thursday's game against Lion is not known. If Nagy wants to save his job, he can be forced to rely on Andy Dalton to go on the field with a victory over the invincible Lions.


https://www.cbssports.com/nfl/news/look-chicago-fans-chant-fire-nagy-at-bulls-pacers-game/ WATCH: Chicago fans chant 'Fire Nagy' during Bulls-Pacers game