Virginia Tech hires Penn State defensive coordinator Brent Pry to replace Justin Fuente, according to reports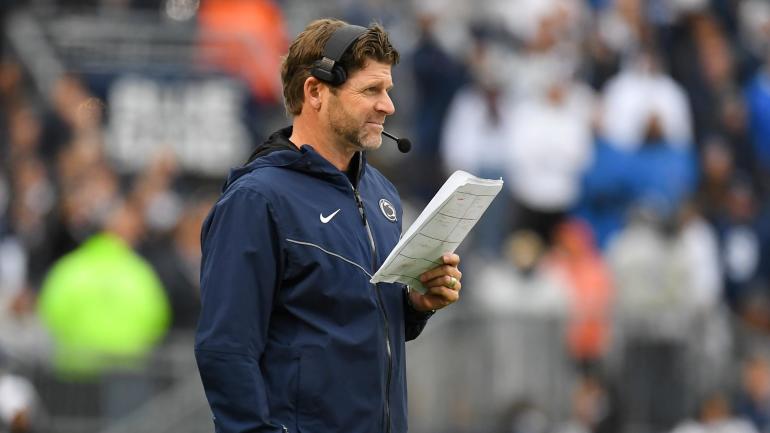 USA Today Sports Pictures
Virginia Tech is hiring Penn State defensive coordinator Brent Pry as the program's next coach, according to multiple reports. Pry, 51, has been with the Nittany Lions for the past eight seasons and worked as a graduate assistant at Virginia Tech in the 1990s under legendary former coach Frank Beamer. He will replace Justin Fuente, who has fired in mid-November with a 43-31 record in six working seasons.
This will be Pry's first head coach gig, but he has long been considered one of the sport's better defensive minds. He will have his job cut at Virginia Tech, which finished the regular season with a 6-6 record and ranked 73rd nationally in total defense after placing 103rd in total defense. in the previous season. In contrast, Penn State has ranked in the national top 40 for total defense in each of Pry's seasons as defensive coordinator.
Pry has worked under Penn State head coach James Franklin for a total of 11 seasons after spending 14 seasons at FCS and Group of Five in various assistant coaching roles. He was an integral part of Vanderbilt's nine consecutive seasons in 2012 and 2013 under Franklin.
Pry is an Altoona, Pennsylvania native who played at Buffalo before beginning his coaching career there as a student assistant. After a stint as a staff member at Division II East Stroudsburg, he worked from 1995 to 1997 as a graduate assistant under Beamer with the Hokies. The show had two seasons with 10 wins during that span and went 27-9 overall. In that role, he also worked under Virginia Tech's legendary defensive coordinator Bud Foster, who retired after the 2019 season.
Source link Virginia Tech hires Penn State defensive coordinator Brent Pry to replace Justin Fuente, according to reports