Vikings activate Patrick Peterson from the injured substitute before Sunday's game against the Packers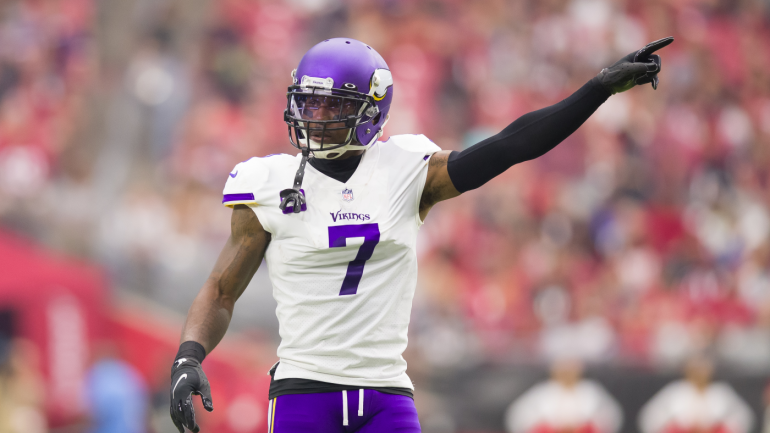 USA Today
NS Minnesota Vikings there will be a veteran full-back Patrick Peterson back in the lineup for Sunday's home game with Packers. The eight-time Pro Bowler player was activated on Saturday's injury reserve, as Peterson will return from missing the past three games with a hamstring injury.
After being reassigned, Peterson trained for the first time on Wednesday since his injury. During the sideline, Peterson requested a headset so he could hear the Vikings' defense calls against Charger, Ravens and Cowboys. He also trained with his teammates before training during the injury reserve period.
"It was definitely tough for me," Peterson said of the injured reserve time, via Viking team website. "But the easiest way to not lose focus or lose participation is to keep learning as if I were playing and give the youngsters a few nuggets that I can give them throughout the week of preparation to help. they played a little bit faster. Get out there and succeed on the pitch. It's definitely miserable, something I've never had to do before, but thank God it's over."
A member of NFLThe 2010s' all-decade team, Peterson has never missed a game due to injury during his decade in Arizona. In his first six games with the Vikings, Peterson scored 13 tackles and two assists.
Minnesota has led 1-2 in their three games without Peterson on the roster. The Vikings are on a 27-20 win over the Chargers, seeing as Mike Zimmer's defense kept the Chargers' offense just 253 yards in total. On Sunday, the Vikings will face an offense by the Packers who raised nearly 400 meters in last week's 17-0 win over Seattle.


https://www.cbssports.com/nfl/news/vikings-activate-patrick-peterson-from-injured-reserve-ahead-of-sundays-game-against-packers/ Vikings activate Patrick Peterson from the injured substitute before Sunday's game against the Packers