UMass Hire Don Brown: Longtime Defensive Coordinator Returns As Minutemen Coach For Second Time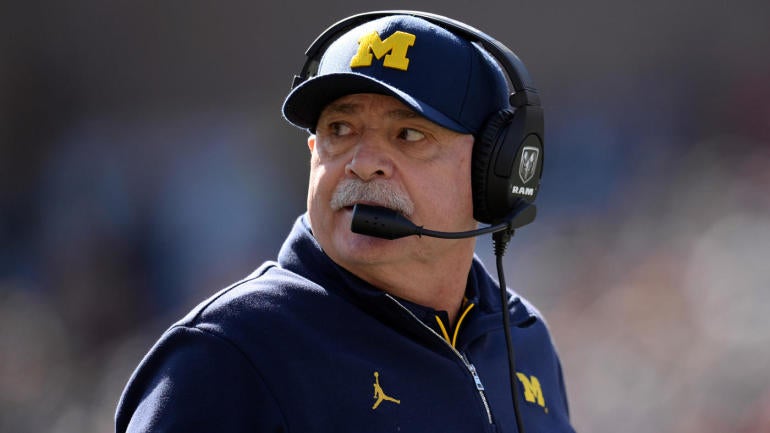 USATSI
Massachusetts announced Monday that legendary defensive master Don Brown, who has made a name for himself in the lead Michigan's defense from 2016-20, has been hired as the Minutemen's head football coach. Brown replaces Walt Bell, who equalized 2-2 over the previous two seasons the school fired him earlier this month.
Brown is a familiar face of the show. He had a 43-19 record in his first stint as Minutemen's coach from 2004-08. That included FCS knockouts in 2006 and 2007. They fell in Appalachian State in the 2006 championship game and lost in the quarterfinals to Southern Illinois the following year.
"I'm honored to be back in Amherst and host football at the University Massachusetts again," Brown said. I promise to work tirelessly to make this program something our players, alumni and fans can be proud of. My focus will also be on developing our student-athletes so that they can play at elite levels and achieve success, which requires building great relationships and having Great work ethic. I can't wait to get back to the Commonwealth and start working. "
Brown's defense at Michigan was among the best in the country. Werewolves finished with 2016 national best unit (261.8 yards per game), 3rd nationally next year (271 YPG), 2nd 2018 (275.2 YPG) and 11th year 2019 (307.2 YPG). He spent the 2021 season as defensive coordinator at Arizona under freshman coach Jedd Fisch.
"I'm delighted we were able to bring Don and his family back to UMass. Coach Brown's remarkable coaching expertise and familiarity with our program and the Northeast make this a pleasure. should be a perfect fit," says UMass sports directory Ryan Bamford. "Don is an extraordinary recruiter, talent developer and connector. We will benefit from his football acumen, strong leadership qualities and determination and desire. built our burgeoning FBS program into a perennial winner."
In his other assignments as head coach, Brown led Plymouth State to a record 25-6 from 1993-95 and 27-20 at Northeastern from 2000-03.


https://www.cbssports.com/college-football/news/umass-hires-don-brown-longtime-defensive-coordinator-returns-for-second-stint-as-minutemen-coach/ UMass Hire Don Brown: Longtime Defensive Coordinator Returns As Minutemen Coach For Second Time