Two QB jets shortlisted for COVID when Mike White tested positive, Joe Flacco alleged to be in close contact, according to reports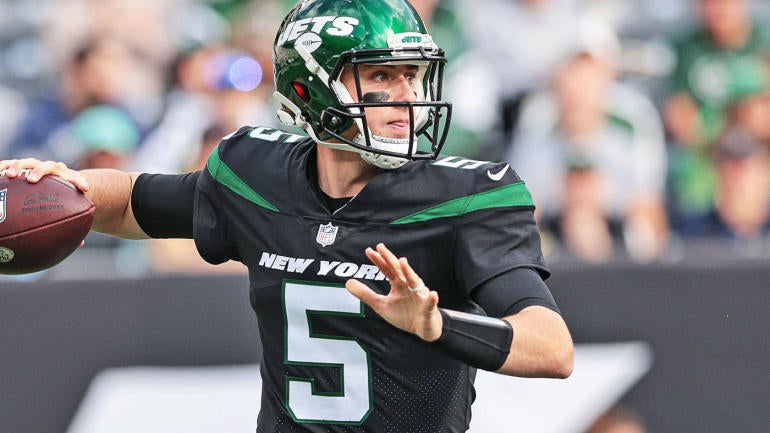 NS New York Jets will reported back rookie midfielder Zach Wilson in this week's starting lineup against Houston Texas, but it looks like they might not have much of a choice. On Tuesday, ESPN's Stadium reports that the Jets have booked quarterbacks Mike White and Joe Flacco on the reserve list / COVID-19. According to Adam Schefter, White tested positive for coronavirus while Flacco is considered to be in close contact.
Per Schefter, veteran signal caller Josh Johnson "ready" to be promoted from the practice team to backup Wilson on Sunday. Wilson has missed the last four games due to what is reported to be PCL stress. The recovery timetable is reported to be 2-4 weeks and he is now 4 weeks past his injury. The Jets lost 1-3 without Wilson in the lineup, and started both White and Flacco.
In New York's first game without Wilson, White led the Jets to a nasty 34-31 victory over Cincinnati Bengals while throwing 405 yards, three touchdowns and two interceptions. He was injured early in the previous 45-30 loss Indianapolis Colts next week, but returned to the starting line-up the following week and failed. White throws 251 yards and four interceptions in a previous 45-17 loss Buffalo Bills. Flacco then took over center last Sunday, and threw 291 yards and hit the ground twice as the Jet went down Miami Dolphins, 24-17.
It's only Tuesday, so it's possible that one or even both quarterbacks could be active for the Jets on Sunday. If not, it looks like first-year head coach Robert Saleh will head to Houston with just Wilson and Johnson.


https://www.cbssports.com/nfl/news/two-jets-qbs-land-on-covid-list-as-mike-white-tests-positive-joe-flacco-deemed-close-contact-per-report/ Two QB jets shortlisted for COVID when Mike White tested positive, Joe Flacco alleged to be in close contact, according to reports