The song 'Fire Nagy' played during the Notre Dame vs. Illinois after the Bears' victory over the Lions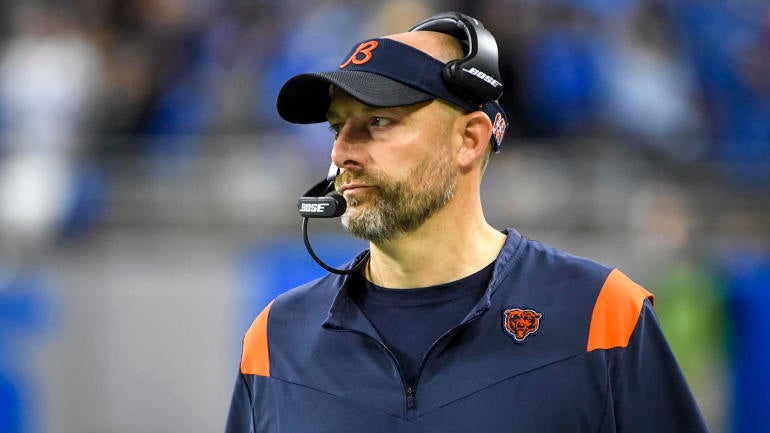 beautiful pictures
Turns out a Thanksgiving Day win over Detroit's Little Lions wasn't enough to cool Matt Nagy down. Four days after Nagy took the lead Chicago Bears win 16-14 in Detroit, chants of "Fire Nagy" broke out during the Notre Dame vs. Illinois in Champaign.
The song starts midway through the second half and is loud enough to be broadcast.
Illinois fans arrived relatively late to the chanting party. The chants of "Fire Nagy" broke out at the Soldier Battlefield in Bears' 16-13 loss to Lamar Jackson-less Baltimore Ravens and at United Center in the game against Chicago Bulls against the Indiana Pacers.
Bears fans' disdain for Nagy reaches a personal level when chants of "Fire Nagy" were directed at the coach's son, Brayden, during a high school football game he played earlier this month. The principal of the opposing team apologized for shouting "disrespectful" shortly after the match.
Nagy, 43, has won the Bears 4-7 this season and has won 8-8 in the last two campaigns. In 2018, Nagy became head coach for the first time, the Bears won 12-4 and Nagy won the AP Coach of the Year title.
This season hasn't been nearly as smooth as Nagy's first season in Chicago, because the team currently ranks 25th in total DVOA and 27th in offensive DVOA.
The next two Bears games aren't the most ideal for Nagy to attract fans and own Bears. Chicago will play against the top two seeds of the NFC, the Arizona Cardinals and the Green Bay Packers, on December 5 and December 12, respectively.
Source link The song 'Fire Nagy' played during the Notre Dame vs. Illinois after the Bears' victory over the Lions