Teddy Bridgewater explains the lack of processing effort that led to Darius Slay's point: Not a business decision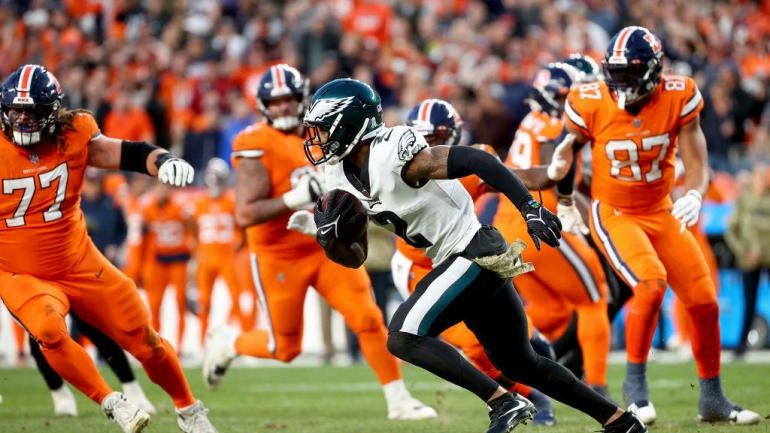 beautiful pictures
Teddy Bridgewater didn't have the best day on the field for Dancer broncos Sunday, completed just 61.1% of his passes as Denver was able to score only one offensive touch in a 30-13 loss to Philadelphia Eagles. Bridgewater's worst play wasn't even passing the pass, a decision that went viral instantly.
When Darius Slay recover once groped from Melvin Gordon In the fourth down, he held the ball 83 yards differently for touch – giving Philadelphia a 27-13 lead, paving the way for victory. Bridgewater had a chance to tackle Slay near the midfield, but a mishandled "attempt" sent Slay sprinting past Denver's foul and scoring with ease.
While it appears Bridgewater has made a business decision by not trying to handle it and staying upright – and more importantly, healthy – the Broncos start-up quarterback insists that's not the case.
"I was just trying to squeeze the ball back," said Bridgewater, via Troy Renck of Denver 7. "When you sit in a team meeting and watch the coach deliver games throughout the tournament and two-minute situations – our defense has guys running on the sideline. We always talk. : 'The sideline is your friend.' I tried to press the ball back. That's all I tried to do right there."
Broncos head coach Vic Fangio will not bench Bridgewater over the decision, saying, "Teddy is our full-back going forward."
"I think he's forcing it back to someone else and having a perspective with him," Fangio said Monday. "I'd like to see Teddy at least play with him."
Bridgewater's move capped a day that fell short of expectations for the midfielder, who threw 226 yards without a turn and aggregated a passer-by rating of 79.2. The Broncos are just 1 to 11 in third and 1 to 5 in the red area, as Bridgewater only averaged 5.7 yards per attempt.
Slay met a lot of Bridgewater from their time together at NFC North. The Eagles full-back thinks it was a broad decision not to take him down.
"I was hoping Teddy wasn't trying (making the tackle)," Slay said after the game. "Because I was able to give him a good (stiff) arm."


https://www.cbssports.com/nfl/news/teddy-bridgewater-explains-lack-of-tackle-attempt-that-led-to-darius-slay-score-not-a-business-decision/ | Teddy Bridgewater explains the lack of processing effort that led to Darius Slay's point: Not a business decision