Sixers' Joel Embiid in duel with COVID-19: 'I really thought I wouldn't make it'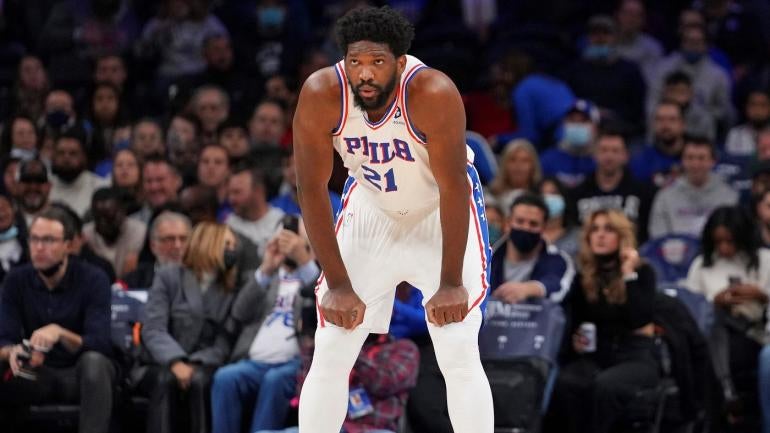 beautiful pictures
In the first day of this month, Philadelphia 76ers big man Joel Embiid joined the list NBA results are positive for COVID-19. But while many players got over the virus fairly quickly, Embiid wasn't so lucky. Shortly after his diagnosis, the Sixers head coach, Doc Rivers, said that Embiid was "not doing well."
On Saturday night, after he returned to the squad, we learned how Embiid struggled. Between his shortness of breath and headaches that he felt were worse than a migraine, at times he worried that he wouldn't make it. Embiid is known to be a joker and smiles when he says the latter, so maybe he's acting a bit serious. But it is certain that he has been seriously ill in the past few weeks.
"It wasn't good. That jawn hit me hard," Embiid said. "I really thought I wasn't going to make it. It sucks. So I'm grateful to be sitting here. I struggled with it, but I'm just glad I got through it and I did. here doing what I love with some nice people."
After missing nearly three weeks and nine games, Embiid competed on Saturday against Minnesota Timberwolves. He was thrown right back into the fire, playing 42 minutes in the Sixers' two-overtime loss. Embiid, who finished with 42 points, 14 rebounds and two blocks, said it was a "miracle" that he played so much in his first game back.
Unfortunately for Embiid and the Sixers, his massive effort went to waste. After fighting back from a 20-point deficit in the second half, and forced into a second overtime in a magical fashion on a Andre Drummond tip-in, the Sixers just couldn't pass the row. They even took a three-point lead in the last minute, but Naz Reid and Prince Taurean Score consecutive goals to bring victory to the Wolves.
The Sixers have taken a 2-7 lead in Embiid's absence, and have now dropped to 2-8 in their last 10 games. After a hot start, they clinched ninth place in the Eastern Conference on October 10. The good news is that Embiid is back, and the Eastern Conference is so overcrowded that they're just three games behind second place.


https://www.cbssports.com/nba/news/sixers-joel-embiid-on-bout-with-covid-19-i-really-thought-i-wasnt-going-to-make-it/ Sixers' Joel Embiid in duel with COVID-19: 'I really thought I wouldn't make it'