Sean Payton will not commit to the Saints starting QB vs. Cowboys; Taysom Hill says he's ready to play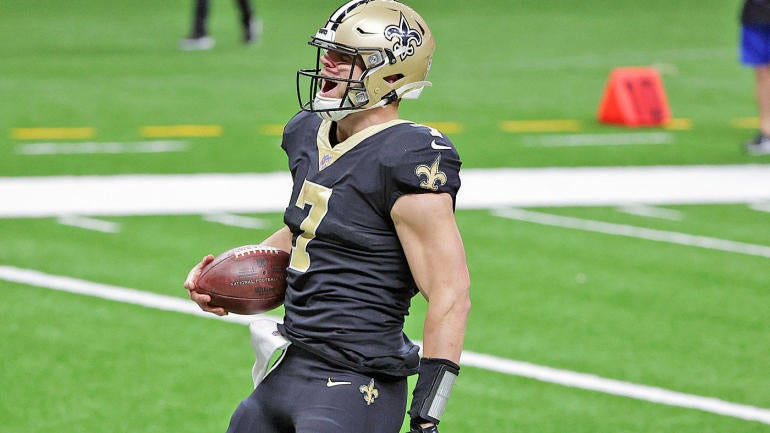 NS New Orleans Saints could prepare for a quarter change starting this week. That is, if Taysom Hill ready to go.
Saints head coach Sean Payton will not reveal who will be his starting quarterback for Thursday night's game against Dallas Cowboys, but the decision will rest with Hill or Trevor Siemian.
"We'll see," Payton said Tuesday, via The Athletic's Katherine Terrell. "We want to see what Taysom is like tomorrow." Obviously we're trying to get him back on this leg. It would be him or Trevor.
"Last week, when that topic came up, I just knew it wouldn't be right to put him back there with the shape of his foot at the time. It's all better now. I'll see the day We "have a lot of time before we play."
Hill said on Tuesday that he is dealing with a partial tear of his fascia, which has resulted in him being active but out of action in the past two games. The Saints quarterback said he "feels pretty good" this week and the past few days have been "really encouraging."
The saints are said to have given Hill The first team midfielder will represent in training this week, so Payton is preparing him to start on Thursday if he is good to go.
"I think so," Hill said when asked if he would be available to play on Thursday. "It's a question mark. It's hard to simulate a game in reality. A few weeks ago, I was limited if I had to go in and play."
In seven games this season, Hill has completed seven of eight 56-yard passes with an intercept. He also had 20 hits for 104 yards and three touchdowns along with four catches for 52 yards.
Siemian has struggled for the past two games, completing 56.5% of his passes for 377 yards with four touchdowns and three interceptions (73.2 rating). In his four starts, Siemian completed 57.6% of his passes for 924 yards with eight touchdowns and three interceptions (86.7 rating).
Hill's injury complicates things in New Orleans, but the Saints seem willing to return to him if he's close to 100%.
https://www.cbssports.com/nfl/news/sean-payton-wont-commit-to-saints-starting-qb-vs-cowboys-taysom-hill-says-hes-ready-to-play/ Sean Payton will not commit to the Saints starting QB vs. Cowboys; Taysom Hill says he's ready to play