Samson: Weighing the risks of Rays reportedly signed long-term contract with Wander Franco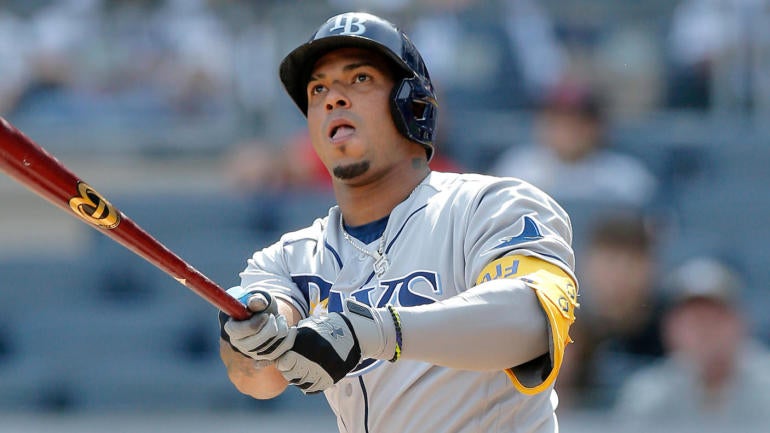 On the Wednesday episode of "Nothing Personal with David Samson", David Samson discussed Franco's Wander new transaction. "Let me introduce you to the mighty Wander Franco," Samson began, adding that he was the #1 prospect in all of baseball for two years in a row.
Franco played 70 matches for Tampa Bay Rays, less than half a season, but has reached a record-setting agreement. According to those reports, he and the Rays are coming to the end of a 12-year, $225 million contract.
The Rays have never signed a player over $100 million, but things could be changing in a significant way.
Samson spoke of Franco's 2021 season, saying he has "burned the world", after hitting the base in 43 consecutive games and becoming the youngest player to do so.
If you're a scout evaluating Franco, you're rating him at an A and then are willing to sign him for a long-term contract, you'd better be right. Samson went on to highlight the risks involved in signing a young player for such a large amount of money and for such a long time.
Samson says:
"Talk to me about the risk-reward. Tell me about the cost certainty… if you don't know the player and you made that 20-year-old player or 21-year-old player rich in generations, do you know enough that his drive will always be strong? Do you know for sure that his health will always be perfect?"
If Franco wins the MVP, wins the World Series and helps build stadiums then that's good for him and the team, but Samson asks, what if he doesn't do all of that?
This is definitely one to wait and see.


https://www.cbssports.com/mlb/news/samson-weighing-the-risks-of-the-rays-reportedly-signing-wander-franco-to-a-huge-long-term-deal/ Samson: Weighing the risks of Rays reportedly signed long-term contract with Wander Franco