Player Rankings between Dinamo Zagreb vs Genk as Zagreb clinches crucial draw to stay 2nd in Europa League group stage »FirstSportz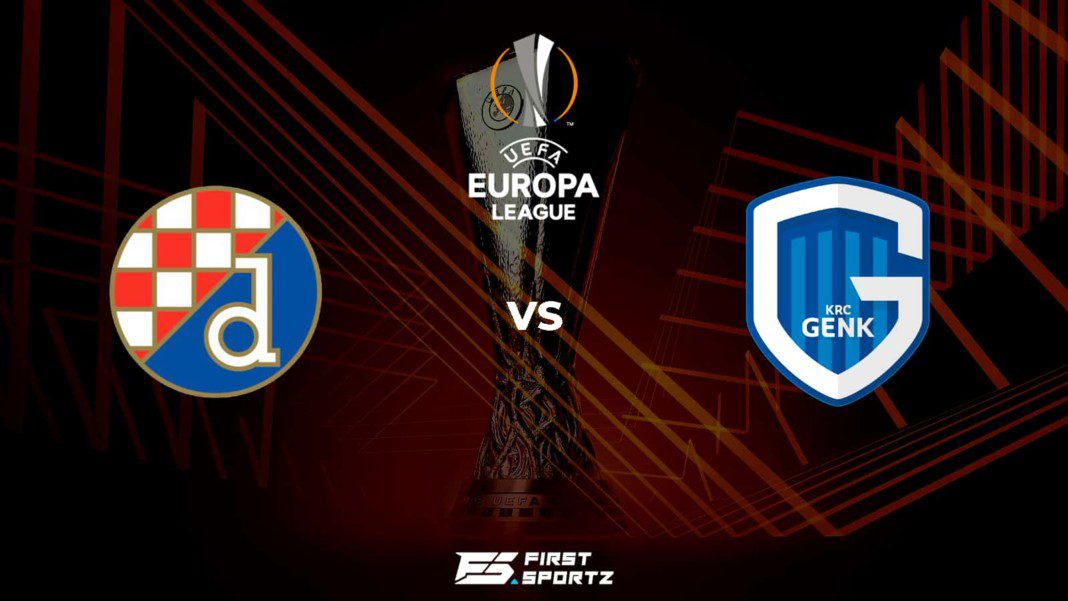 Maksimir Stadium saw an amazingly high intensity clash between Dinamo Zagreb and Genk. During the early part of the game, Dinamo Zagreb look very comfortable with their movements and plans. They also scored a goal in the 35th minute to put pressure on Genk but after that goal the dynamics of the game changed. Genk started to dominate the game and they equalized in the last minutes of the first half.
In the second half, Genk maintained the pressure but Dinamo tried to maintain his mentality and did not allow the opponent to score more goals, bringing the score 1-1.
Below are the Player Ratings for the Europa League match between Dinamo Zagreb and Genk.
Dinamo Zagreb
Dominik Livakovic (GK) (6/10): Dinamo Zagreb's goalkeeper is very agile in front of goal. He made some very effective passes to create some attacking options for his team.
Bartol Franjic (7/10): Franjic is equally in form with passes and interceptions. He was excellent at building with Orsic and Catherine.
Kevin Catherine (8/10): In the central position, Catherine is in good form. He made some key interceptions and was also instrumental in Menalo scoring Dinamo Zagreb's first goal.
Josip Sutalo (7/10): In the midfield position, Sutalo plays very well. He makes some good tackles and has a 90% pass accuracy, which reduces Genk's chances of scoring.
Sadegh Moharrami (6/10): In the game, Moharrami played well in some patches. He made some important passes and won tackles but his pass was not very effective.
Luke Menalo (8/10): For the whole game, Menalo looked good in terms of movement and creating scoring opportunities. He also scored a superb goal for Dinamo in the 35th minute.
Arijan Ademi (7/10): Ademi is equally in form with passes, interceptions and tackles. He was excellent at building with Menalo and Misic.
Josip Misic (7/10): Misic played a very important role in Dinamo's midfield performance. In addition to winning tackles and taking shots. He has a 94% pass completion rate and makes some great interceptions.
Luka Ivanusec (7/10): For Dinamo Zagreb, Ivanusec is the best player in the attacking midfielder position. He's sharp on and off the ball, he makes several key moves in Genk's box to create scoring opportunities.
Mislav Orsic (7/10): He had an excellent game with some very good key passes for Ivanusec and Petkovic to score and also had some good shots on goal.
Bruno Petkovic (7/10): In the position of central striker, Petkovic is very responsive and agile with his positions. He had a shot on goal Dinamo Zagreb but was denied by goalkeeper Genk.
Alternative products
Dario Spikic (7/10): After coming on as a substitute, Spikic tried to create more attacking opportunities and he did so brilliantly against Dinamo's attack.
Amer Gojak (7/10): The arrival of Gojak in the 76th minute helped Dinamo create more opportunities in the midfield and striker positions. He was able to pass several times against Sadick and Mckenzie.
Komnen Andric (October 7): He came on for Orisic and made some great touches. With an 83% pass accuracy, he created some excellent attacking opportunities in the closing minutes.
Mark Bulat (N/A)
Duje Cop (N / A)
Genk
Maarten Vandervoordt (GK) (7/10): Vandervoordt did a clinical performance for Genk. Despite conceding a goal in the first half of injury time, he made 3 important saves to help Genk continue to play.
Gerardo Arteaga (October 7): Arteaga was responsive on the pitch as he made several key passes and watched Petkovic and Orsic build up.
Mark McKenzie (8/10): McKenzie is an effective support for Arteaga in defence. He gave Ugbo clinical support to level the score in the final minutes of the first half for Genk.
Mujaid Sadick (6/10): He made good patches throughout the game. He has an 83% pass completion rate but Menalo and Misic made some good moves past him on multiple occasions leaving Genk in vulnerable positions.
Angelo Preciado (October 7): From right-back, Preciado made some excellent runs in defense for Genk and he made three key tackles and intercepts. to disrupt Dinamo's attack.
Bryan Heynen (October 7): Heynen played a key role in Genk's midfield performance. When he had the ball, he used Ito and Ugbo accurately and created many quick attack opportunities
Carel Eiting (7/10): Eiting is very smart with his runs and often makes it difficult for Dinamo's defense. He had an 86% pass accuracy and won several tackles to keep Genk in a good position during the game.
Patrik Hrosovsky (7/10): Hrosovsky was excellent with a 93% pass accuracy and made some important passes for Bongondo and Ito up front.
According to Bongonda (7/10): Throughout the match, Bongondo had excellent possession of the ball and was able to score 4 goals in 4 appearances. He has an 81% pass accuracy with a nearly missed opportunity
Ike Ugbo (8/10): Scored a great goal to help Genk level the score. Also, he can find space and make some great passes for Ito and Bongonda.
Junya Ibo (7/10): Ibo runs very smart and often causes difficulties for Dinamo's defense. He created some important chances for Genk and had a shot on goal but it was blocked very well by the opposing defenders.
Alternative products
KristianThorstvedt (7/10): In the second half, he came on for Eiting to maintain midfield and he performed his role superbly. With an 81% pass accuracy rate, he created several key passes for Genk attackers.
Joseph Paintil (October 6): A tactical substitution was made to bring pace to the attack. But Painttil failed to create the chances that Ito delivered during his lifetime.
ALSO READ | Ligue 1: Saint-Etienne vs PSG Live, Preview and Prediction, Head to Head, Injury Report and Start November 28, 2021
https://firstsportz.com/uefa-europa-league-dinamo-zagreb-vs-genk/ Player Rankings between Dinamo Zagreb vs Genk as Zagreb clinches crucial draw to stay 2nd in Europa League group stage »FirstSportz