Games
Monster Hunter Stories 2 | 10 Beginner's Tips
Though the mainline Monster Hunter franchise is taken into account a reasonably hardcore funding of time and persistence, Monster Hunter Stories 2: Wings of Ruin is a way more laidback expertise. The onus is on exploration, and the turn-based fight and crafting are far more forgiving and accessible general than their counterparts in the primary collection. However it may well nonetheless be robust. There are many methods at work, and numerous content material to work by. Along with our extra targeted guides, we've put collectively these Monster Hunter Stories 2 newbie's suggestions that will help you get began.
Monster Hunter Tales 2 Newbie's Suggestions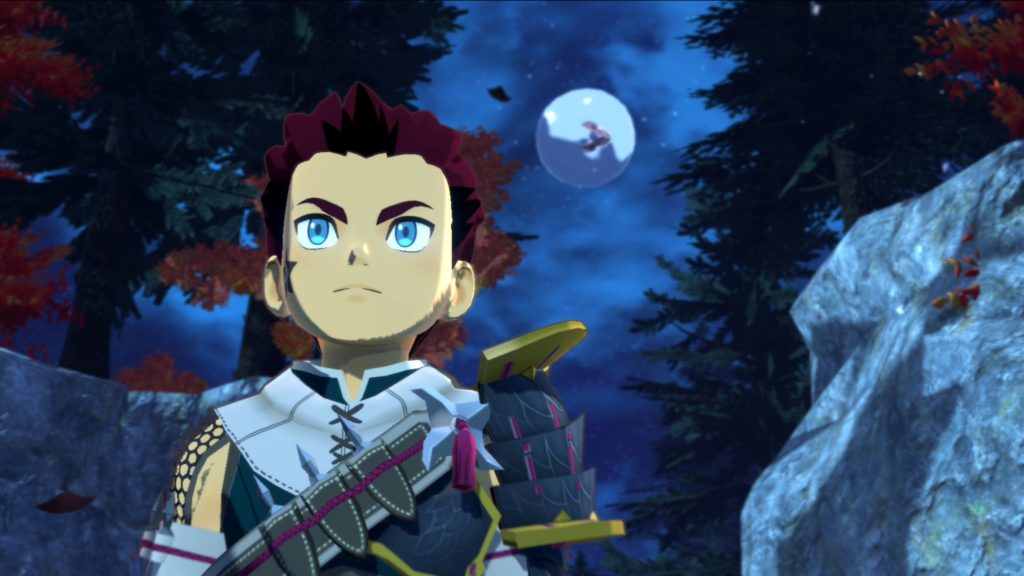 1. Range the Monsties in your get together
Whereas exploring the world you'll come throughout a lot of obstacles and environmental roadblocks. It doesn't matter what the difficulty, there'll be a monstie that may overcome it. From swimming to breaking rocks, diving in lava, or leaping throughout gaps, you'll finally have the ability to get round every part. With solely 5 non-obligatory slots in your Monstie get together, you received't have the ability to cowl all of the bases, however our recommendation is to attempt to be ready.
Rock-breaking, leaping, ivy-climbing and swimming appear to be probably the most generally required, however if you wish to discover all of the hidden merchandise chests you will have as many choices as you will get. Attempt to take a selection with you that cowl many of the bases, and don't be afraid to quick journey to the closest city and swap some out from time to time if you should.
2. Prioritise the blue chests
Talking of chests, they arrive in three colors in wings of Damage. Crimson comprise bottle caps to commerce with the Melynx on the town, brown comprise help gadgets similar to potions, however the blue ones are the vital ones. These typically comprise uncommon gadgets like charms, in addition to occasional distinctive weapons and equipment. Don't move up a blue chest when you may also help it.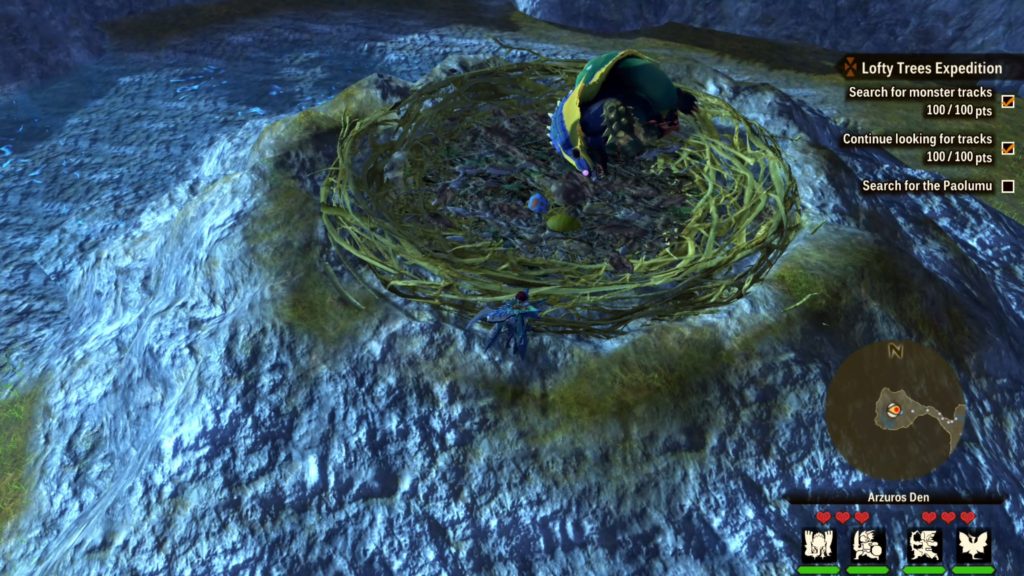 3. Use paintballs to scare monsters away
Hitting an enemy with a paintball mid-fight will improve the possibilities of it bolting. A fleeing monster will go on to close by nest, marked in inexperienced on the map. For those who observe it, you'll discover it sleeping on its eggs. Now you'll be able to sneak up and steal them. Beware although, when Navirou tells you the eggs are gone the monster will get up and chase you. You will need to win the combat to maintain the egg you stole.
Beware, some monsters later within the recreation are proof against paintball and received't runaway it doesn't matter what you throw at them.
4. Search for the shining eggs
Whenever you do come to raiding a nest, take note of what Navirou is saying. Smelly, heavy eggs are the perfect – particularly in the event that they're glowing. Generally you'll don't have any selection however to take the primary one, however when you can look forward to the shiny one you're higher off. Monsters born right here could also be rarer, and will have improved stats immediately.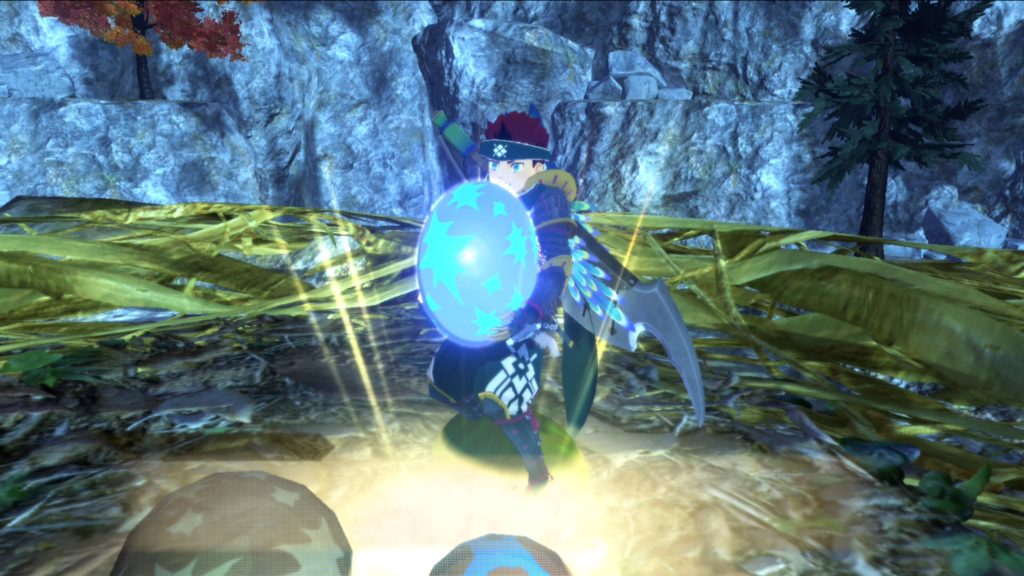 5. Get to know your enemy
Fight in MHST2 is a complex beast. There are weapon sorts and particular expertise and parts and standing build-ups and a bunch of things to think about. However you'll discover it quite a bit simpler to win fights when you be taught to learn the enemy and discover out what sort of assault they're doubtless to make use of from Velocity, Energy, and Technical – which cancel one another out in that order.
The rock-paper-scissors system is greater than only a enjoyable mechanic. Typically you'll be able to inform simply by trying if a monster goes to be pace or energy targeted and plan an efficient counter. Generally although, it's harder, particularly in the event that they're enraged. There's no cast-iron technique to inform initially, however you'll be able to bait the monster into giving it away when you're intelligent. Use an merchandise or buff on the primary transfer and the monster will typically launch a primary assault, revealing whether or not it's targeted on Velocity, Energy, or Technical.
6. Don't waste fight turns
That is easy however vital. A few of your buddies can and can use healing and therapeutic strikes. It's going to reveal this after they choose their motion. Regulate it, as a result of when you use a potion after they do on an ally that doesn't want it, you'll simply waste a flip.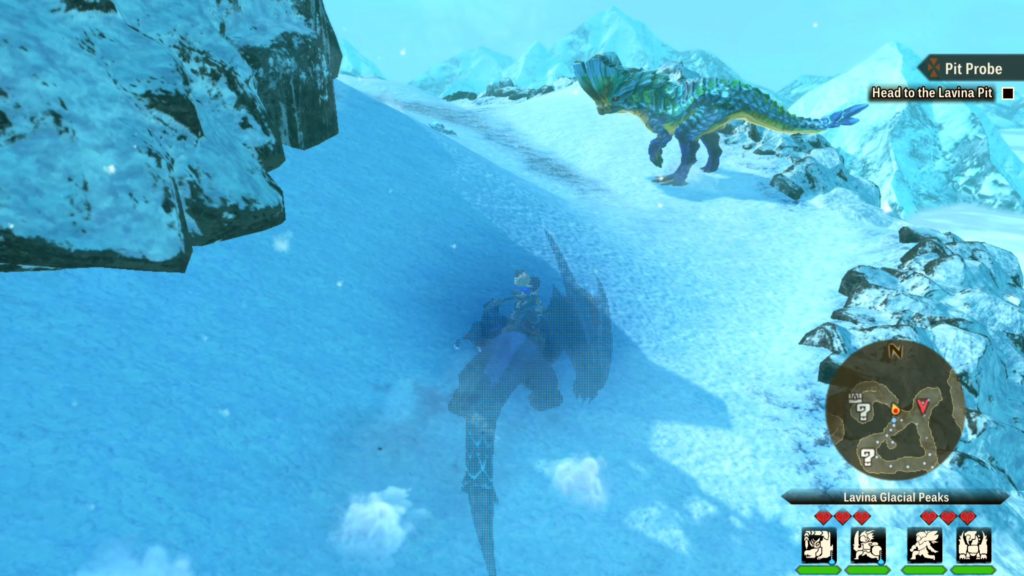 7. Stealth is your good friend
You must have the ability to get your self a Nargacuga early on. Whereas these are terrifying predators within the Monster Hunter universe, they're alps tremendous helpful in Tales 2. Their talent is Stealth, permitting them to show invisible at any time and stroll proper previous different monsters.
For those who're in a rush, low on hearts or simply attempting to farm with out being bothered in any respect. The draw back is that you just'll need to sacrifice a traversal talent similar to ivy climbing or leaping to make room for the Narga.
8. Don't spend all of your bottle caps on gear
Clearing out Everdens is the perfect and handiest method of incomes Bottle Caps, which you then take to the Melynx into city. For the early recreation the armour and weapons bought listed below are an effective way to spice up your stats early on, however quickly sufficient you'll discover you'll be able to craft every part they promote from monster elements.
As an alternative, use your bottle caps on talent books, Talismans, everlasting buffs, cosmetics when you like, and uncommon gadgets.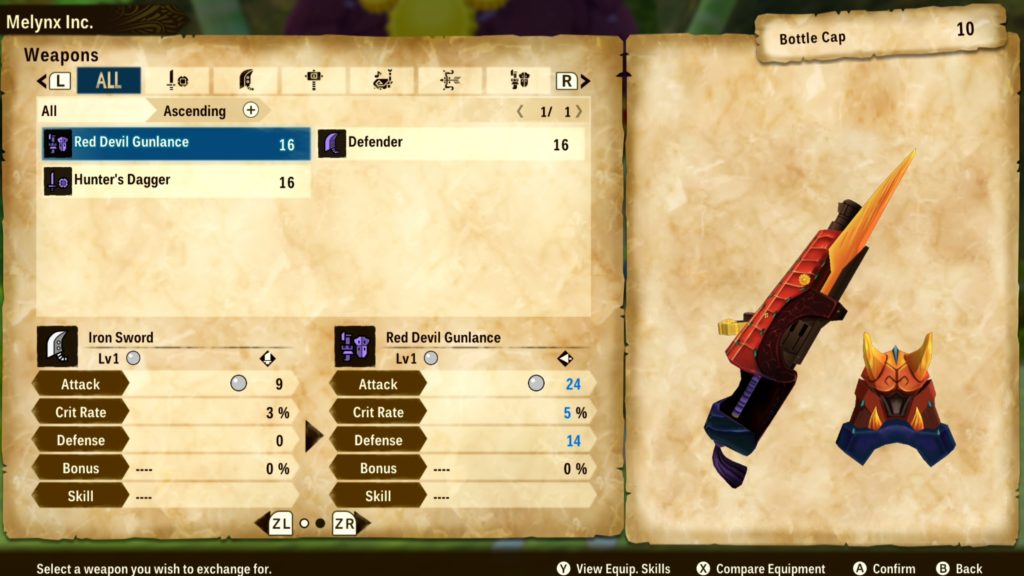 9. Full sidequests for brand new expertise and recipes
Talking of which, if you wish to be taught new expertise and recipes, hit up the facet quests on the board on the town. Most quests may be tracked and can inform you which Catavan stand you should journey to.
The bulk contain defeating a sure variety of small monsters, or amassing reagents on the earth. There are some nice expertise accessible, and a number of the recipes (like Important Essence and Lifepowerder) are important for the later recreation.
10. Use the Ceremony of Channeling
For those who head to the stables in any city you'll have the ability to choose the "Ceremony of Channeling". This basically sacrifices one Monstie to switch a few of its genes to a different. In different phrases, you'll be able to take a talent like, say, Wretched Water from a Zamtrios and move it to a Nargacuga. You may as well add intrinsic expertise similar to elevated HP or defence. Transfering genes of the identical sort (energy, pace, or technical) can improve the efficiency of the hooked up talent. It's nicely price experimenting with.

We hope you discovered our Monster Hunter Tales 2 newbie's suggestions helpful. Try a few of our different guides for extra useful pointers.

//superfish jQuery('#top-menu ul').superfish({ hoverClass: 'over', delay: 500, animation: {height:'show'}, speed: 160, disableHI: true, autoArrows: false }); jQuery('#section-menu ul').superfish({ hoverClass: 'over', delay: 300, speed: 100, disableHI: true, autoArrows: false }); jQuery('#sub-menu ul').superfish({ hoverClass: 'over', delay: 500, animation: {height:'show'}, speed: 160, disableHI: true, autoArrows: false }); jQuery('.bar-selector ul').superfish({ hoverClass: 'over', delay: 400, animation: {height:'show'}, speed: 100, disableHI: true, autoArrows: false });

//hide scrollers until fully loaded jQuery('.bar-slider').show(); jQuery('#steam').show();

//simplyscroll sliders (standard carousel for IE8 and opera) var isIE8 = jQuery.browser.msie && +jQuery.browser.version === 8; var isOpera = jQuery.browser.opera; //if ( isIE8 || isOpera ) { if ( isIE8 ) { jQuery('#top-ten-slider').wrapInner('

'); jQuery('#top-ten-slider').carousel({ interval: 3500 }); jQuery('#trending-slider').wrapInner(' '); jQuery('#trending-slider').carousel({ interval: 3500 }); } else { jQuery("#top-ten-slider").simplyScroll({ customClass: 'the-bar', orientation: 'horizontal', direction: 'forwards', pauseOnHover: true, frameRate: 48, speed: 2 }); jQuery("#trending-slider").simplyScroll({ customClass: 'the-bar', orientation: 'horizontal', direction: 'forwards', pauseOnHover: true, frameRate: 48, speed: 2 }); } jQuery(".sidecar").simplyScroll({ customClass: 'sidecar-vertical', orientation: 'vertical', auto: false, manualMode: 'loop', frameRate: 48, speed: 9 }); jQuery(".steam-content").simplyScroll({ customClass: 'steam', orientation: 'horizontal', auto: false, direction: 'forwards', manualMode: 'loop', frameRate: 48, speed: 12 });

//jquery ui slider jQuery('.form-selector').slider({ value: 5, min: 0, max: 10, step: 0.1, orientation: "horizontal", range: "min", animate: true, slide: function( event, ui ) { var rating = ui.value;

jQuery(this).siblings('.rating-value').html( rating ); } });

//HD images if (window.devicePixelRatio == 2) { var images = jQuery("img.hires"); // loop through the images and make them hi-res for(var i = 0; i < images.length; i++) { // create new image name var imageType = images[i].src.substr(-4); var imageName = images[i].src.substr(0, images[i].src.length - 4); imageName += "@2x" + imageType; //rename image images[i].src = imageName; } } //add bootstrap classes to wordpress generated elements jQuery('.avatar-70, .avatar-50').addClass('img-circle'); jQuery('.comment-reply-link').addClass('btn'); jQuery('#reply-form input#submit').addClass('btn'); jQuery('a.featured-image').colorbox(); jQuery('.colorbox').colorbox(); jQuery(".the-content a[href$='.jpg'],a[href$='.png'],a[href$='.gif']").colorbox(); jQuery('.the-content .gallery a').colorbox({rel:'gallery'}); //placeholder text for IE9 jQuery('input, textarea').placeholder(); //functions that need to run after ajax buttons are clicked dynamicElements(); //menu hover fx menuHovers(); }); //applied to elements within ajax panels function dynamicElements() { //boxes mouseovers jQuery("#boxes .box-link").hover( function() { jQuery(this).siblings(".box-layer").stop().animate({ 'opacity':'0.75' }, 100); }, function() { jQuery(this).siblings(".box-layer").stop().animate({ 'opacity':'0.65' }, 300); } ); jQuery(".post-list .box-link, .steam .box-link").hover( function() { jQuery(this).siblings(".box-layer").stop().animate({ 'opacity':'0.5' }, 100); }, function() { jQuery(this).siblings(".box-layer").stop().animate({ 'opacity':'0.4' }, 300); } ); //trending mouseovers jQuery(".trending-link").hover( function() { jQuery(this).siblings(".trending-color").children(".trending-hover").stop().animate({ 'opacity':'1' }, 100); }, function() { jQuery(this).siblings(".trending-color").children(".trending-hover").stop().animate({ 'opacity':'0' }, 300); } ); //more link hover effect jQuery(".hover-link").hover( function() { jQuery(this).siblings('.hover-text').addClass("active"); jQuery(this).parent().find('img').stop().animate({ opacity: .3 }, 150); }, function() { jQuery(this).siblings('.hover-text').removeClass("active"); jQuery(this).parent().find('img').stop().animate({ opacity: 1.0 }, 500); } ); //review directory hover effect jQuery(".directory-panel .listing a").hover( function() { jQuery(this).parent().addClass("active"); jQuery(this).children('img').stop().animate({ opacity: .6 }, 400); }, function() { jQuery(this).parent().removeClass("active"); jQuery(this).children('img').stop().animate({ opacity: 1.0 }, 800); } ); //jQuery tooltips jQuery('.info').tooltip(); jQuery('.info-bottom').tooltip({ placement: 'bottom' }); jQuery('.info-left').tooltip({ placement: 'left' }); jQuery('.info-right').tooltip({ placement: 'right' }); //jQuery popovers jQuery('.popthis').popover(); //jQuery alert dismissals jQuery(".alert").alert(); //jQuery fitvids jQuery('.video_frame').fitVids(); //equal height columns equalHeightColumns(jQuery("#articles .panel")); equalHeightColumns(jQuery("#mixed .widgets")); equalHeightColumns(jQuery("#content .content-inner, #content-wrapper .widgets-wrapper")); } //call equal height columns when window is resized jQuery(window).resize(function() { equalHeightColumns(jQuery("#articles .panel")); equalHeightColumns(jQuery("#mixed .widgets")); equalHeightColumns(jQuery("#content .content-inner, #content-wrapper .widgets-wrapper")); }); //call equal height columns when main content is resized jQuery("#articles").resize(function(e){ equalHeightColumns(jQuery("#articles .panel")); }); //call equal height columns when mixed is resized jQuery("#mixed").resize(function(e){ equalHeightColumns(jQuery("#mixed .widgets")); }); //call equal height columns when main content is resized jQuery("#content .content-inner > div").resize(function(e){ equalHeightColumns(jQuery("#content .content-inner, #content-wrapper .widgets-wrapper")); });

//call equal height columns when sidebar is resized jQuery("#content-wrapper .widgets-wrapper").resize(function(e){ equalHeightColumns(jQuery("#content .content-inner, #content-wrapper .widgets-wrapper")); });

//call equal height columns when main menu items are hovered since sub menus are //hidden and don't have heights until visible jQuery('body').on('mouseover', '#section-menu-full a.parent-item', function(e){ equalHeightColumns(jQuery("#section-menu-full ul.term-list, #section-menu-full li.post-list")); }); //equal height columns function equalHeightColumns(group) { tallest = 0; width = jQuery(window).width(); group.each(function() { jQuery(this).removeAttr('style'); thisHeight = jQuery(this).height(); if(thisHeight > tallest) { tallest = thisHeight; } }); if(width > 767) { group.height(tallest); //alert('it ran'); } } //menu hovers function menuHovers() { jQuery(".menu .post-list a").hover( function() { jQuery(this).children('img').stop().animate({ opacity: .3 }, 150); }, function() { jQuery(this).children('img').stop().animate({ opacity: 1.0 }, 500); } ); } //show search box jQuery("#menu-search-button").click( function() { jQuery('#menu-search').fadeToggle("fast"); jQuery(this).toggleClass('active'); } ); //search form submission jQuery("#searchformtop input").keypress(function(event) { if (event.which == 13) { event.preventDefault(); jQuery("#searchformtop").submit(); } }); //email subscribe form submission jQuery("#feedburner_subscribe button").click(function() { jQuery("#feedburner_subscribe").submit(); }); //show login form jQuery("#sticky-login").click(function() { jQuery('#sticky-login-form').animate({ height: 'toggle' }, 100, 'linear' ); jQuery('#sticky-register-form').hide(); jQuery('#sticky-register').removeClass('active'); jQuery(this).toggleClass('active'); }); //show register form jQuery("#sticky-register").click(function() { jQuery('#sticky-register-form').animate({ height: 'toggle' }, 100, 'linear' ); jQuery('#sticky-login-form').hide(); jQuery('#sticky-login').removeClass('active'); jQuery(this).toggleClass('active'); }); //submit button hover effects jQuery(".sticky-submit").hover(function() { jQuery(this).toggleClass("active"); }); //login form submission jQuery(".sticky-login-form #user_pass").keypress(function(event) { if (event.which == 13) { jQuery("#sticky-login-form .loading").show(); jQuery("form.sticky-login-form").animate({opacity: "0.15"}, 0); event.preventDefault(); jQuery(".sticky-login-form").submit(); } }); jQuery("#sticky-login-submit").click(function() { jQuery("#sticky-login-form .loading").show(); jQuery("form.sticky-login-form").animate({opacity: "0.15"}, 0); jQuery(".sticky-login-form").submit(); }); //register form submission jQuery(".sticky-register-form #user_email").keypress(function(event) { if (event.which == 13) { jQuery("#sticky-register-form .loading").show(); jQuery("form.sticky-register-form").animate({opacity: "0.15"}, 0); event.preventDefault(); jQuery(".sticky-register-form").submit(); } }); jQuery("#sticky-register-submit").click(function() { jQuery("#sticky-register-form .loading").show(); jQuery("form.sticky-register-form").animate({opacity: "0.15"}, 0); jQuery(".sticky-register-form").submit(); }); //hide check password message jQuery(".check-password").click(function() { jQuery(this).animate({ height: 'toggle' }, 100, 'linear' ); }); //show back to top arrow after page is scrolled jQuery(window).scroll(function() { if (jQuery(this).scrollTop() < 150) { jQuery("#back-to-top").fadeOut(); } else { jQuery("#back-to-top").fadeIn(); } }); //scroll all #top elements to top jQuery("a[href="#top"]").click(function() { jQuery("html, body").animate({ scrollTop: 0 }, "slow"); return false; }); //show new articles jQuery("#new-articles .selector").click(function() { jQuery('#new-articles .post-container').animate({ height: 'toggle' }, 100, 'linear' ); jQuery('#new-articles .selector').toggleClass('active'); }); //sidecar mouseovers jQuery(".sidecar-panel .sidecar-link").hover( function() { jQuery(this).siblings(".sidecar-layer").stop().animate({ 'opacity':'0.70' }, 100); }, function() { jQuery(this).siblings(".sidecar-layer").stop().animate({ 'opacity':'0.60' }, 300); } ); //sortbar mouseovers jQuery(".sortbar-hidden").hover( function() { jQuery(this).children(".sort-buttons").stop().fadeIn("fast"); }, function() { jQuery(this).children(".sort-buttons").stop().fadeOut("slow"); } ); //image darkening jQuery('body').on('mouseenter', '.darken', function(e) { jQuery(this).find('img').stop().animate({ opacity: .3 }, 150); }).on('mouseleave', '.darken', function(e) { jQuery(this).find('img').stop().animate({ opacity: 1.0 }, 500); }); // minisite cloud tabs jQuery('body').on('click', '.section-buttons .sort-buttons a', function(e){ jQuery(this).parent().siblings().find('.minisite-icon').removeClass('white'); jQuery(this).children('.minisite-icon').addClass('white'); }); //postnav mouseovers jQuery("#postnav a").hover( function() { jQuery(this).siblings('.inner-content').addClass('active'); }, function() { jQuery(this).siblings('.inner-content').removeClass('active'); } ); //rating animations function animateRating(pos,delay,eid) { jQuery('#' + eid + ' .rating-meter').delay(delay).animate({ opacity:1, left: pos + '%' }, 2500, 'easeOutCubic'); } //pinterest (function(d){ var f = d.getElementsByTagName('SCRIPT')[0], p = d.createElement('SCRIPT'); p.type="text/javascript"; p.async = true; p.src="https://assets.pinterest.com/js/pinit.js"; f.parentNode.insertBefore(p, f); }(document)); //facebook (function(d, s, id) { var js, fjs = d.getElementsByTagName(s)[0]; if (d.getElementById(id)) return; js = d.createElement(s); js.id = id; js.src = "//connect.facebook.net/en_US/all.js#xfbml=1&status=0"; fjs.parentNode.insertBefore(js, fjs); }(document, 'script', 'facebook-jssdk')); //WINDOW.LOAD jQuery(window).load(function() { //flickr jQuery('.flickr').jflickrfeed({ limit: 9, qstrings: { id: '' }, itemTemplate: '

'+ '' + '
' + '' + '
' }, function(data) { });
//tabs - these must go in window.load so pinterest will work inside a tab jQuery('.widgets-wrapper .it-clouds').tabs({ fx: { opacity: 'toggle', duration: 150 } }); jQuery('#footer .it-clouds').tabs({ fx: { opacity: 'toggle', duration: 150 } }); jQuery('.widgets-wrapper .it-social-tabs').tabs({ fx: { opacity: 'toggle', duration: 150 } }); jQuery('#footer .it-social-tabs').tabs({ fx: { opacity: 'toggle', duration: 150 } });
//third-party vendors (like Facebook) take a while to run sometimes function adjustColumnsDelayed() { equalHeightColumns(jQuery("#articles .panel")); equalHeightColumns(jQuery("#mixed .widgets")); equalHeightColumns(jQuery("#content .content-inner, #content-wrapper .widgets-wrapper")); } setTimeout(adjustColumnsDelayed, 1000) });
jQuery.noConflict();