MLB Free Agency: Rangers Reportedly Agree to Four-Year, $56M Deal With Jon Gray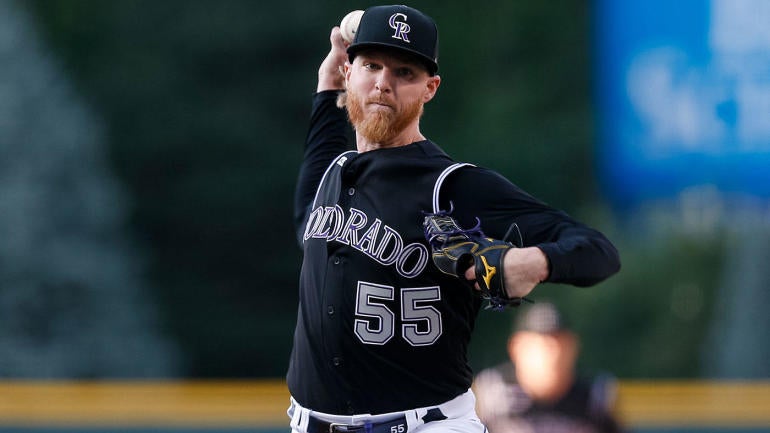 The end of Sunday is a great day for Rangers. They landed on the short route Marcus Semien in a seven years, $175 million late afternoon and now it's in the news that they've agreed to a four-year, $56 million deal with the free agent to start pitching Jon Gray, ESPN's Jeff Passan reporting.
Rangers lost 102 games last season and don't have a bunch of young talent on top to break through at major league level. They're also pretty low-paying, able to go into the offseason with a new ballpark and an ownership group that's spent a lot of money on previous paychecks.
Do the math and it looks like the office's plan this pre-season is to put their relevance back.
Gray will provide much-needed rotational help. For seven years with Rockies, the third overall pick was previously 53-49 with a 4.59 ERA and 1.34 WHIP, but keep in mind he's pitching his home game there at Coors Field. He posted 107 ERA+, adjusted for defense and tackles along with a FIP of 3.91, both numbers suggesting he is a far better pitcher than the raw ERA shows.
In 829 matches in 1/3 of the major tournament's career, the Gray Lobster has 849 goals.
Gray mainly uses his quick shadows and sliders while mixing shifts and curves. Thin Coors air is known to mess with pitchers' spin characteristics – meaning they're less likely to break. Being freed from that pitch and any bad habits one might develop to deal with home games there should, at least in theory, help any pitcher. both at home and on the road.
More good news for Gray and Rangers: The new ballpark in Arlington has so far looked more player-friendly than average.
The expectation is that Rangers are far from making noise this season, but right now Gray joins Dane Dunning in rotation with Taylor Hearn can also get a look.


https://www.cbssports.com/mlb/news/mlb-free-agency-rangers-reportedly-agree-to-four-year-56-million-deal-with-jon-gray/ MLB Free Agency: Rangers Reportedly Agree to Four-Year, $56M Deal With Jon Gray