Mets owner Steve Cohen called Steven Matz's agent on Twitter: 'Never seen such unprofessional behavior'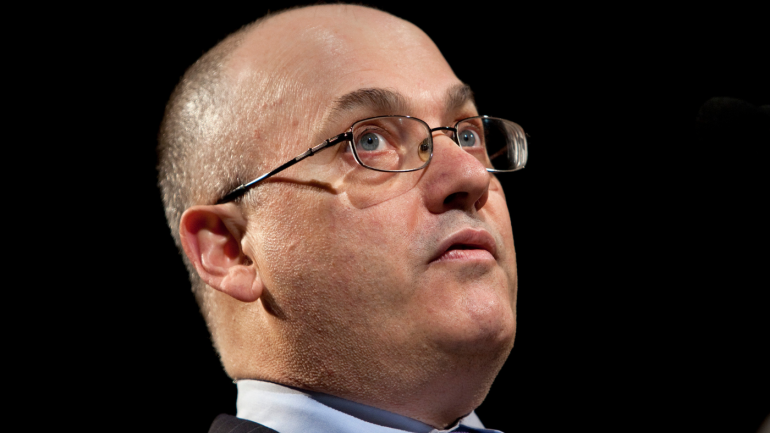 beautiful pictures
New York Mets Owner Steve Cohen's Thanksgiving didn't get off to the best of times. NS The Cardinals of St. Louis Yes is said to have reached an agreement with starting pitcher Steven Matz. The deal is said to last four years and be worth $44 million.
Matz is from New York and played for the Mets before the 2021 season (which he spent with Blue jay.) Cohen took to Twitter Wednesday morning to share that he was not thrilled about Matz's decision because he was under the impression that the left would reunite with the Mets. The Mets owner specifically called Matz's agent, Rob Martin.
Here's what Cohen had to say:
"I'm not happy this morning. I've never seen such unprofessional behavior by a player's agent. I guess words and promises don't matter."
Martin responded on Twitter, writing: "We are aware of Mr. Cohen's tweet. It is unfortunate that he has chosen to take his frustrations out on Twitter. I will not do so, will instead follow suit. the highest path that suits my personality and our client's character."
Here is Martin's full statement:
So far, this is all Cohen has said on social media on the matter. He hasn't liked or responded to any tweets about the freelance agent's current situation. However, the New York Post's Joel Sherman spoke to Cohen and shared some of the quotes the Mets owner gave him on the matter.
According to Cohen, he was told the Mets were "Matz's first choice" in freelance company.
"Just spoke to Steve Cohen on the phone. He was angry that the Mets were being chased by Matz and his agent – not the other way around – and told NYM was Matz's first choice, that it was worth it. Unfinished business with NYM and he wants to get back," Sherman tweeted.
Cohen added that he's not upset with Matz, who is "a good Met", but "dealer interaction."
The Mets traded Matz for Toronto before the 2021 season started. The Mets drafted Matz, now 30, a high school graduate.


https://www.cbssports.com/mlb/news/mets-owner-steve-cohen-calls-out-steven-matzs-agent-on-twitter-never-seen-such-unprofessional-behavior/ Mets owner Steve Cohen called Steven Matz's agent on Twitter: 'Never seen such unprofessional behavior'