Le'Veon Bell announces release from Ravens after two months with the team; former All-Pro RB to gain exemption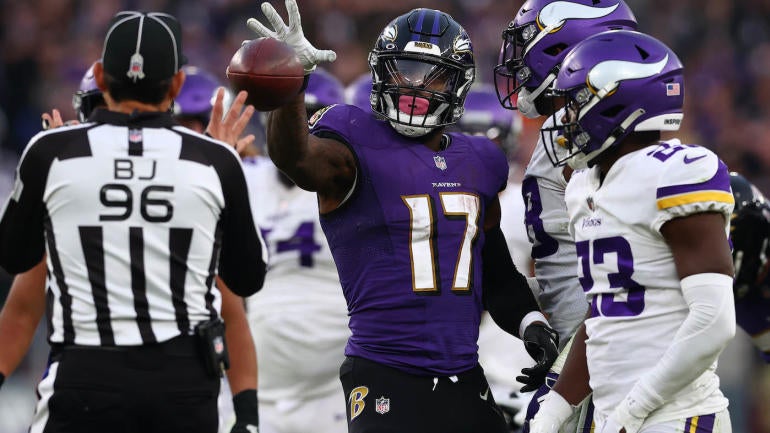 Image Todd Olszewski / Getty
Le'Veon Bell's time with Baltimore Raven seemed to be over, as the former All-Pro ran back announcing Tuesday that the team had released him. Bell signed Raven back in early September after Baltimore's backyard suffered a number of major injuries late in the season, including JK Dobbins and Gus Edwards. He initially signed with the training team but was included in the active roster and appeared in five matches for the club in the first 10 weeks of the regular season.
Bell will now be exempt, with any team free to make claims about the possibility of getting him on board for long periods of time. However, CBS Sports NFL Insider Josina Anderson reports that Raven is still hoping Bell can return to their practice team at some point this season. However, at this point, Baltimore is getting healthier and needs a spot on the list, Anderson added.
In his announcement on social media, Bell admitted his release was "painful" but also noted that he "enjoyed every second of this brief time" with Raven. He also thanked GM Eric DeCosta and head coach John Harbaugh for the opportunity.
While Bell is still a well known name all around NFL circle, he's not the same player as Raven we saw in his prime with Pittsburgh Steelers. In the 5 games played, he darted a total of 83 yards and two touchdowns, while catching one of his three goals in the passing game. In total, he played only 17.8% of Baltimore's attacks. Bell has been taking the back seat in the Ravens backyard in recent weeks to Devonta Freeman, who has scored double digits in each of the team's past games.
Meanwhile, Bell's release could also be a sign that Latavius ​​Murray He is nearing a return to the pitch after missing his last three games with an ankle injury. Baltimore will face Bear This Sunday for the Week 11 game in Chicago.


https://www.cbssports.com/nfl/news/leveon-bell-announces-release-from-ravens-after-two-month-stint-with-team-former-all-pro-rb-to-hit-waivers/ | Le'Veon Bell announces release from Ravens after two months with the team; former All-Pro RB to gain exemption