Lakers' LeBron James fined $15K by NBA for obscene gesture, warning over use of obscene language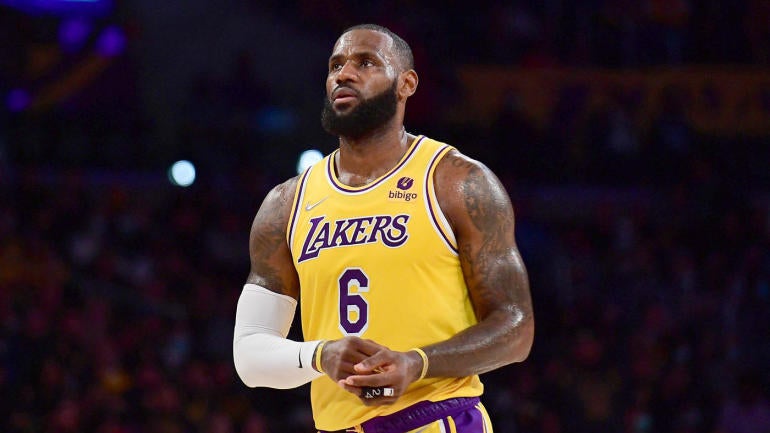 USATSI
Los Angeles Lakers forward LeBron James has had a tumultuous week. First, he received a one-game ban after a court dispute with Detroit Pistons forward Isaiah Stewart. Now, he has fined $15,000 from the NBA for making an obscene gesture during the Lakers' win over the Pacers in Indiana on Wednesday night. He was also warned for the use of profanity in connection with his suspension during the media coverage.
This is the official statement from NBA:
Los Angeles Lakers forward LeBron James was fined $15,000 for making an obscene gesture on the field of play and warned for using profanity during his media appearances in response to the record. union law, is announced today by Byron Spruell, President, Executive Federation. The crash came with 1:17 remaining in the fourth round of the Lakers' 124-116 overtime win over the Indiana Pacers on November 24 at Gainbridge Fieldhouse.
The fine was the result of James performing a commonly credited celebration for Philadelphia 76ers assistant coach Sam Cassell after James hit three times against Indiana. Here's a look at it:
The fine doesn't come as much of a surprise, as Toronto Raptors guard Fred VanVleet also fined $15,000 for the same celebration earlier this month. The additional warning from the federation about the use of profanity was due to James calling his one-match suspension a "bullshit". There was no penalty for obscene behaviour, but it was clear the federation still wanted to send a message to its standout player.


https://www.cbssports.com/nba/news/lakers-lebron-james-fined-15k-by-nba-for-obscene-gesture-warned-about-usage-of-profanity/ Lakers' LeBron James fined $15K by NBA for obscene gesture, warning over use of obscene language