King George: William Buick says Adayar has Prix de l'Arc de Triomphe on the agenda after Ascot triumph | Racing News
William Buck is convinced that the victory of King George Adyr after a stunning victory in Ascot should have included the Prix de l'Arc de Triomphe in his diary.
Derby champion Charlie Appleby was the first horse to become a horse after the Great Galileo in 2001, defeating four class opponents in a penalty shootout from Buick on Monday.
It was another exciting moment in the stellar season for Appleby and Buick, who had already joined the Irish Derby and Grand Prix de Paris with Hurricane Lane.
Apple disappeared after 'pinging' the Covid-19 program from Ascot and was sent to his isolation. In his absence, Buick said Rosario Sky Sports that Adayar options are open.
"We enjoy it and talk to Charlie (Appleby) and see what's best for the horse," Buck said.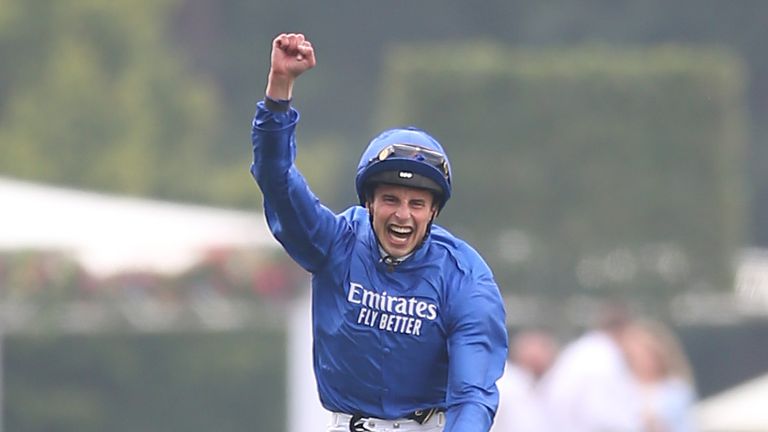 "I would say there will be an eye on the bow.
"It was a wonderful King George, he had everything. That's what King George is all about."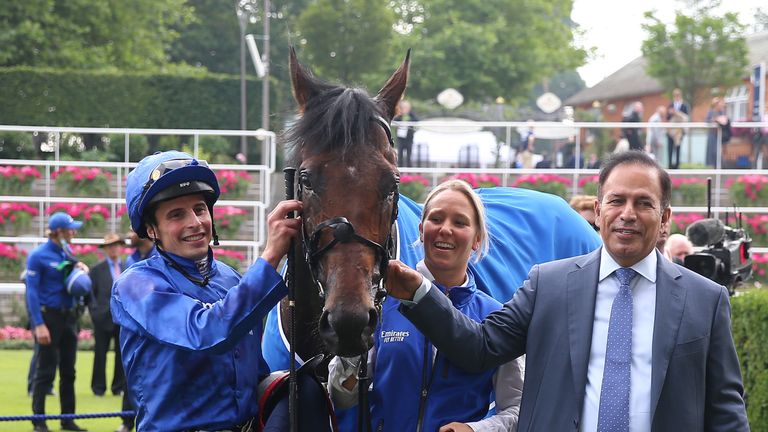 "He was just doing what he really wanted. We could go where we wanted to go in the race. Turning to the right, he just filled himself up and we left."
"It was an amazing show. She looked very good to Epsom and today confirmed that against the older horses.
"He's a very big horse and in his youth he didn't know how to direct his power. Now he knows how powerful he is. He's an amazing horse to ride."
Buick may be faced with a choice between Hurricane Lane and Adayar if Godolphin's pair always meet again on the way.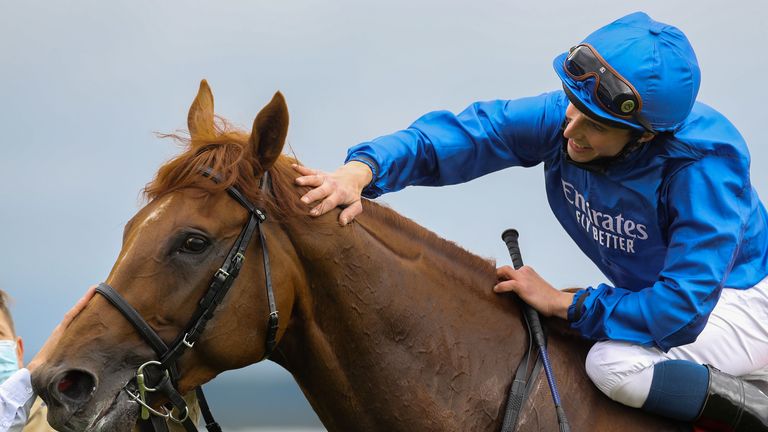 Buck, who picked up Hurricane Lane at Epsom last month when he lost two shoes in the Derby and finished third after his teammate, when asked who he sided with.
"They're a little different," he said. "They're both very good, that's their resemblance. We're very happy to have two very good horses like that in the stable."
It was an unforgettable day for Buick as he rode on the map with New Science and Guru wins three times.
Adayar then gave the 33-year-old King George's second victory after Nathaniel's success in 2011.
"Ten years is a long time," Buck said. "It's like getting it again the first time.
"It means everything. There's a huge team behind it all and Charlie is paying close attention to it. It's a huge team effort to get to these races. I'm grateful to everyone who works at home. I'm just now. I was excited to ride on race day. "
https://www.skysports.com/racing/news/12040/12363090/king-george-william-buick-says-adayar-has-prix-de-larc-de-triomphe-on-the-agenda-after-ascot-triumph | King George: William Buick says Adayar has Prix de l'Arc de Triomphe on the agenda after Ascot triumph | Racing News