Keenan Allen's Solution to Chargers' Offensive Struggles: Give Mike Williams the Ball More Often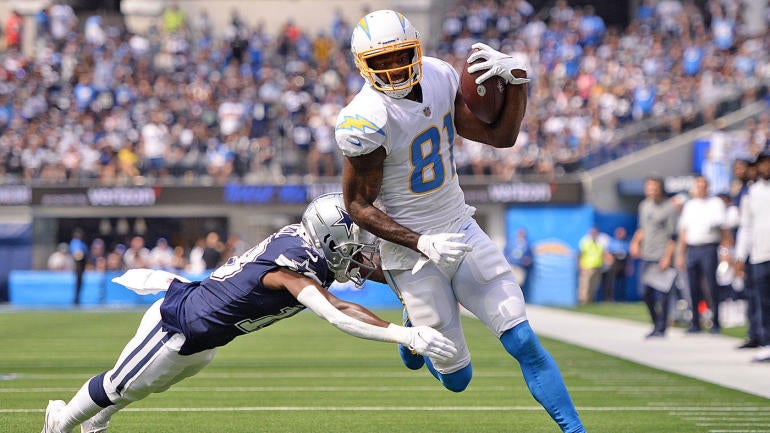 beautiful pictures
Few NFL players have started the season in hotter form Los Angeles charger wide receiver Mike Williams. Through the team's first five games, Williams had a total of 31 catches from 471 yards and six touchdowns. He's scored at least seven catches and 82 picks in four of five games, and scored at least one touchdown in four of five games.
Since then, Williams has cooled down considerably. Williams is only 21 years old target in the Chargers' last four games, and has caught more than two passes in just one out of four games. He's made 10 catches for 137 yards in that time and hasn't scored a goal since Week 5.
Perhaps not coincidentally, the Chargers only suffered 1-3 in those games, where they averaged just 19.3 points per contest. That's down from 4-1 and 28.4 points per game over Week 5.
Please check the opt-in box to confirm that you want to sign up.
Thank you for registering!

Monitor your inbox.

Sorry!

An error occurred while processing your registration.

According to Williams' teammates and widespread recipients Keenan Allen, the solution to the team's troubles was simple: Return to the ball more often for Williams.
"I think we have to do even better at getting the ball for him," Allen said earlier this week, according to the Los Angeles Daily News. "Mike is clearly a production guy. When he has that, he produces at a high level and scores a lot of points for us. Obviously, we didn't score. That could be related. to Mike not getting the ball. So yeah, just finding ways to give him the ball."
One potential way to do that is for Williams to start working closer to the script line again. He was previously mostly just a deep threat in his Chargers career, with the highest ranked average target depth in NFL. At the start of the season, that number dropped as he got more involved in mid- and short-throw throws. That diverse use has disappeared in recent weeks. The charger needs to bring it back.


https://www.cbssports.com/nfl/news/keenan-allens-solution-for-chargers-offensive-struggles-get-the-ball-to-mike-williams-more-often/ Keenan Allen's Solution to Chargers' Offensive Struggles: Give Mike Williams the Ball More Often