JoJo Siwa took a selfie with BTS in the morning of 2021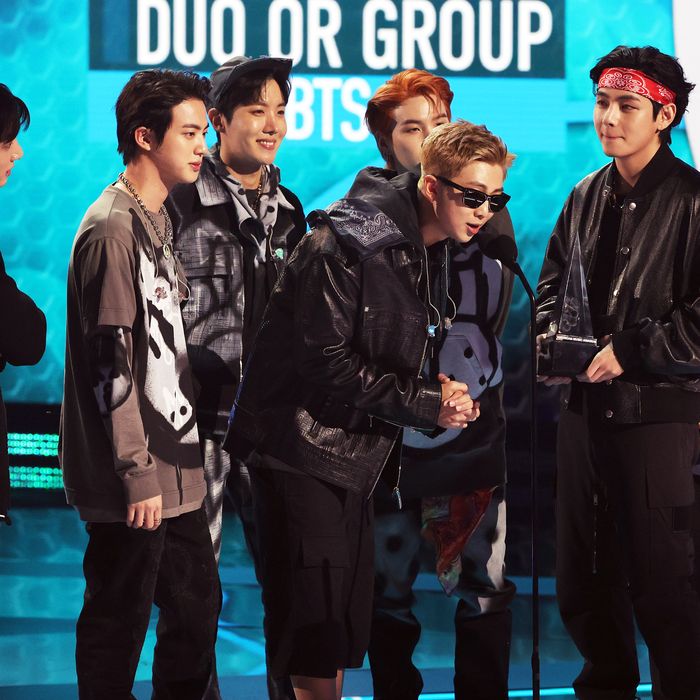 Photo: Kevin Winter / Getty Images for MRC
No offense to host Cardi B., but Sunday's American Music Awards went to BTS. Everyone – and I mean everyone – can't stop pouring in the boy band. Both JoJo Siwa and Chloe Bailey insists on taking a selfie with BTS. Siwa even did it on the stage, And honestly, I don't blame her.
Bailey, who performed her hit "Have Mercy" at the awards ceremony, told Everyone on the red carpet where the K-pop band topped her wish list of the night. "I hope to see BTS tonight, I love them so much," she said. "They are the best performers and everything they are doing is unbelievable. I am a true fan." And, just an hour later, she shared a selfie of herself and BTS on Twitter, writing, "can you see how happy I am."
Of course, Bailey's red carpet selfie is only rivaled by Siwa, who took her shortly after awarding Favorite Pop/Duo Group.
And they are not alone in BTS standom. Everyone from the New Kids on the Block came black people star Marsai Martin makes sure to spend time face-to-face with BTS at AMAs in 2021. Behind the scenes of the crowd on Twitter shows celebrity after celebrity approaches Jungkook, Jin, Suga, J-Hope, RM, Jimin and V on the show to get a photo, including Becky G and Boyz II Men's Shawn Stockman, who introduced the group to his daughter.
Really, the AMA is basically just a big opportunity for celebrities to meet BTS. Just one question, guys: when is it my turn?


https://www.thecut.com/2021/11/jojo-siwa-got-a-selfie-with-bts-at-the-2021-amas.html JoJo Siwa took a selfie with BTS in the morning of 2021