Hugh Dancy Joins Cast of 'Law and Order' Revival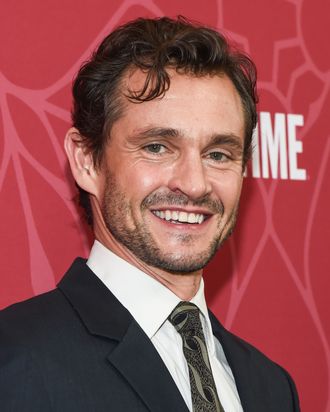 Photo: Daniel Zuchnik / FilmMagic
Let the records show: If I was ever killed on television, Hugh Dancy would be better off prosecuting the killer. According to a new report, Dancy is participating Law & Order revival as the newest assistant district attorney, and he's not the only one to fill out the new cast.
Anthony Anderson, who appeared in the original Law & Order from 2008 to 2010, he will also join the cast, reprising his role as Detective Kevin Bernard in the first season of the revival. (According to reports, Anderson's contract is a one-time and done deal.) So far, the only other actor confirmed is Jeffrey Donovan (of Record notice famous), who, according to Deadline, is set to play the role anonymous NYPD detective.
It's been over a decade since the original Law & Order aired its season finale, but with two spin-offs currently airing – Law & Order: SVU and Law & Order: Organized Crime – I have to wonder why this revival was necessary. Or at least, I was wondering. Now that Dancy has been cast, I have to admit, I get it. Do I need another? Law & Order show to see? Absolutely not. But do I want to watch Dancy on TV every week? I totally do.
Hugh Dancy as a hot, overworked ADA is definitely a cosmic gift meant to rebalance the television universe after his death Hannibal (RIP), and I am, for one, very grateful.
https://www.thecut.com/2021/11/hugh-dancy-joins-the-cast-of-the-law-and-order-revival.html Hugh Dancy Joins Cast of 'Law and Order' Revival