Lifestyle
How the president of Net-a-Porter accomplished it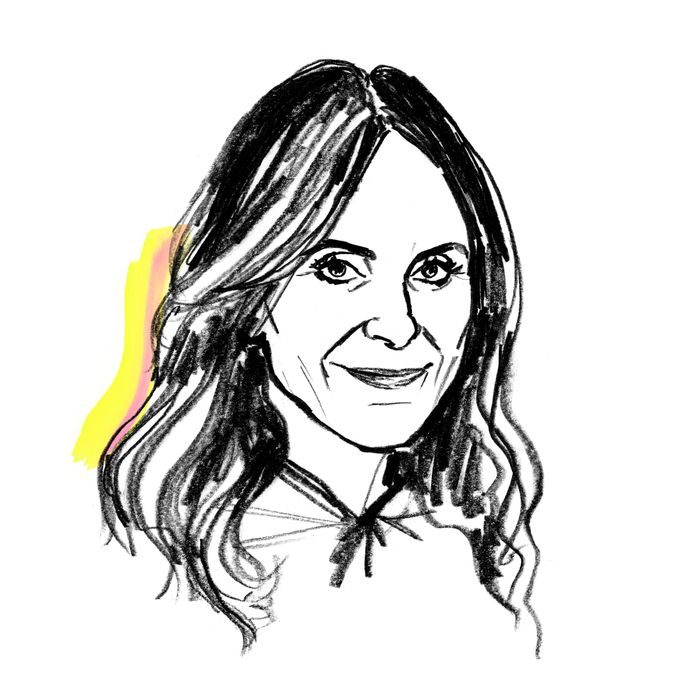 Illustration: Lauren Tamaki
Alison Loehnis is a believer in the fact that you don't have to have a linear resume, and her journey reflects that. Having studied art history in college, the Net-a-Porter president thought she'd work in the art world. But during college summers, when everyone she knew worked in law firms or offices, she worked retail in a Ralph Lauren store and loved it. For her, fashion means freedom, but it took her several years of her career to realize that was really what she was going to pursue. Her main goal throughout her career has been to find a balance between business and creativity, which has led her to work in advertising, the magazine business, for Disney and LVMH. Then, while she was on maternity leave and considering returning to work, she got a call from a headhunter asking if she'd like to speak to Net-a-Porter. . That was over 14 years ago, and the rest is history. During that time, she led the launch of The Outnet in 2009 and Mr. Porter in 2011, as well as the merger with YOOX in 2015, plus the global expansion of the business into new regional centers in the United States, Asia and the Middle East. She lives in London with her husband and two teenage children. Here's how she finished it.
About her morning routine:
I'm not an early riser by nature, but I usually get up at six to have pocket money before getting up when things are still a little off. The first thing I looked at were the titles from Financial Times or New York Times and quickly scan emails and texts. I want to go a day ahead and clear my inbox and respond to lingering questions. Then, of course, I took a look at Instagram. As long as it's not too dark in the morning, I'll go for a jog or exercise, because that helps me feel comfortable during the day. But no matter how early I wake up, I find that somehow I'm racing to get out the door and into the office. Fortunately, my commute to work is very short, ten minutes. I drive to work, and I'm still giddy when I say it because I grew up in New York City.
On a typical business day:
One of the many reasons why I love what I do is that there really isn't a typical day. I always spend a lot of time with my team, but how different that time will be. That could be talking about strategy for the coming year, meeting with our brand partners, reviewing creative campaigns, discussing special capsules and collections, determining whether we choose designer or not, budget. One thing I make sure to do every day is walk around. We have a big open plan office and I really enjoy seeing the teams, especially now that people are starting to get back to some kind of rhythm. It is particularly interesting. I also do my best to get some fresh air.
Regarding priority:
I'm a planner and a list maker, so every day I'm clear on what needs to be done. But I fully know that things don't go according to plan, so I allow things not to go as planned. It's important to be able to say no and know what you won't realistically achieve. If your to-do list is endless, you'll just end up doing nothing or doing it half-heartedly. What comes first for you? Be clear and not apologetic about it. You have to have discipline, and that takes work and practice. However, I am still in the process of finishing.
On what makes a great team:
Shared goals with shared values ​​and priorities, sense of humour, trustworthiness, communication skills, close friendships. One of the things that struck me about joining Net-a-Porter many months ago was how genuinely people treat each other like family in their work. Of course, it's not your family, it's just being with the people you want to be with. In my experience, the most successful teams are those that actually have fun together while doing the job, no matter how difficult a particular task may be.
Plan your vacation:
We start thinking about next year's Christmas right after this year. It's a combination of head and heart, which means we have quite a bit of data, so we know what tends to resonate, and my buyers always care about the customer. Each season offers an incredibly exciting range of products, which we guarantee will strike a balance between price points. There are certain categories that tend to perform much better at the moment, like jewelry and watches – specials that people might be saving for.
Regarding the campaign, we like to change the tooling every season because things can look exactly the same during the holiday scene in the industry. It should be fun and engaging. We're not suggesting it's going to change the world, but ultimately these are things that should bring joy to someone.
When working remotely:
The human side of things is what I get a lot of energy from. Working with really great people and interacting with them is my favorite thing to do. My least favorite part is when that goes away, specifically talking about the pandemic. You will lose the creative spark of idea generation if you don't do it directly together. The Hybrid works extremely well because to be honest, there are also things I could never do particularly effectively in the office. For example, if I really have to concentrate and write, I need to quit. Sometimes you need quiet to process.
About tools for stress management:
List! And funny and funny. That's not to say that everything is funny all the time, but trying to maintain a certain level of attraction around the things you can be is super important. Take time to breathe and pause. Spending time with family is my #1 leisure tactic.
Focus on an ever-changing industry:
The constant is the client. We are selling the most beautiful products in the world to deserving customers with extraordinary service. We're here to put a smile on someone's face through fashion and style.
When lowering:
I go through an ever-changing ritual [out of work clothes] when I get home. I always change when I get home, and then it's just to be with my family and my dog, to have dinner, to relax, to hang out, to watch Netflix.
Source link How the president of Net-a-Porter accomplished it