Hornets' LaMelo Ball, Terry Rozier, Jalen McDaniels and Mason Plumlee join NBA health and safety protocols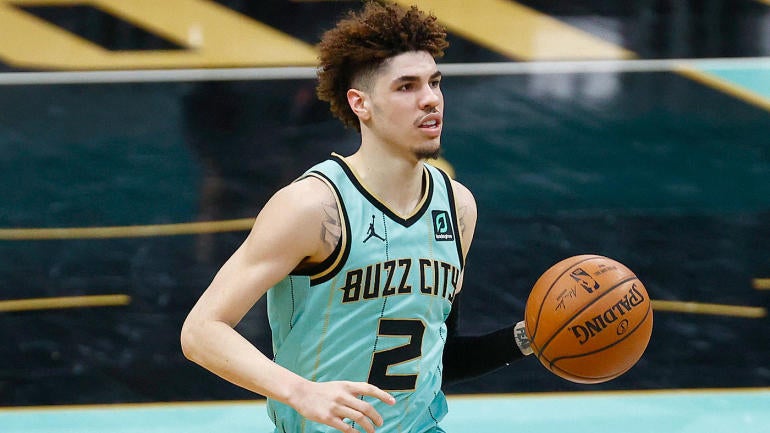 beautiful pictures
Four Charlotte Hornets the player has entered NBAHealth and safety protocols. LaMelo Ball, Terry Rozier, Jalen McDaniels and Mason Plumlee it's all set in the protocols, announced team on Saturday morning. The Hornets have sent players and staff home due to concerns about potential positive COVID-19 tests, according to ESPN's Adrian Wojnarowski. Players who test positive must isolate from their team for 10 days or return two negative PCR tests within a 24-hour period.
Ball, Rozier, Plumlee and McDaniels are all key contributors to the Hornets, so it's clear the team is hoping that the absences of those four players won't be prolonged. During the measurement, Charlotte recalls James Bouknight, Vernon Carey Jr. and Kai Jones from G League's Greensboro Swarm to bolster their active roster.
As long as the team doesn't have more players placed within the protocols, they should have enough members on their roster to compete on their upcoming schedule, as the league requires teams to have a minimum of eight available players. Last season, the league had to postpone more than 20 games due to teams not having enough players due to protocol. So far this season, no matches have been postponed.
Please check the opt-in box to confirm that you want to sign up.
Thank you for registering!

Monitor your inbox.

Sorry!

An error occurred while processing your registration.

The Hornets have six games coming up in the next 11 days, starting with a match against Eagle in Atlanta on Sunday night. After that, they returned home to organize Philadelphia 76ers for two matches in a row on Monday and Wednesday, and then they will hold Sacramento Kings on Friday night. Then they go to Texas to perform Dallas Mavericks and San Antonio Spurs, corresponding. Charlotte is currently seventh in the Eastern Conference with a 13-11 record.
Source link Hornets' LaMelo Ball, Terry Rozier, Jalen McDaniels and Mason Plumlee join NBA health and safety protocols