High School Principal Apologizes After 'Fire Nagy' Song Plays During Game featuring Bears Coach's Son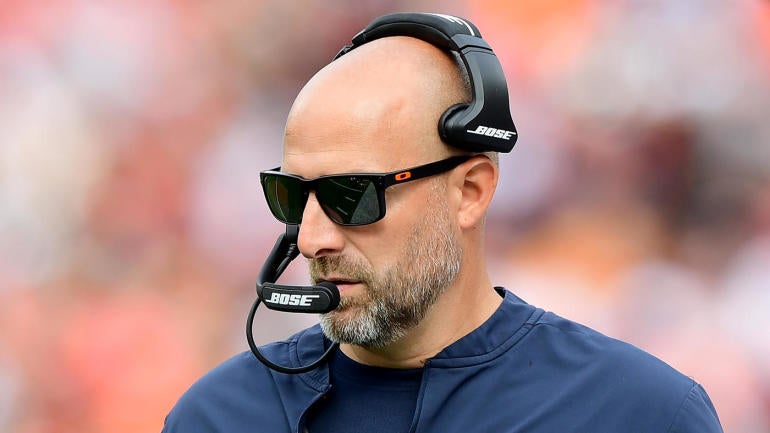 beautiful pictures
Degree of dissatisfaction in Chicago with Bear Coach Matt Nagy has taken it to the next level. On Saturday, the day before Chicago's final 16-13 loss to Lamar Jackson-less Baltimore Raven, people chanted "Fire Nagy" during a high school football game featuring the coach's son.
The song played during the Class 6A semi-final between six-seeded Lake Forest – Nagy's son Brayden played for – and top seed Cary-Grove. Cary-Grove won 40-7, but principal Neil Lesinski was in no mood to celebrate after the "disrespectful song" was played during the game.
"On behalf of Cary-Grove High School, I want to assure our community that the song is neither acceptable nor inappropriate and has been immediately addressed by the game's management." Lesinski wrote in a statement. "We hope to learn from this situation and we have taken steps to ensure this does not happen again," the principal added.
Here's a video of the hymn, which started in the second quarter and – according to one Twitter user – runs through to the fourth.
The chants of "Fire Nagy" were not unusual in Chicago last weekend. Bears fans searched for Nagy once during Raven's loss at Soldier Battlefield, and another erupted during Monday's game between the Indiana Pacers and the Chicago Bulls at the Unity Center.
Nagy, the 2018 Coach of the Year, is firmly on the hot seat after his team lost their fifth game in a row to a 3-7 loss on Sunday. His next chance to get through it is a Thanksgiving road game against the invincible Detroit Lion, but starting midfield Justin Fields may not be able to play with a rib injury, backup thrust Andy Dalton into the role.


https://www.cbssports.com/nfl/news/high-school-principal-apologizes-after-fire-nagy-chant-breaks-out-at-game-featuring-bears-coachs-son/ High School Principal Apologizes After 'Fire Nagy' Song Plays During Game featuring Bears Coach's Son