Guide to Dares of Eternity – Encounters, Bosses and Crota
Dares of Eternity is a new activity in Fate 2. It is available to all players, even if they do not own Bungie 30th Anniversary Package. In fact, you'll jump straight to that activity as soon as you launch the game after the recent update. This is ours Fate 2 The guide helps you complete the Dares of Eternity operation and defeat various bosses like Crota and Valus Ta'aurc.
Note: For more information, see Destiny 2: Season of the Lost guide and central feature.
Fate 2 Guide to Dares of Eternity
Dares of Eternity's activities in Fate 2 divided into several meetings. There's a lot of silliness involved when you meet a whimsical Xur, who is currently active as a game show host, as well as his new friend Starhorse.
Several mechanisms also need to be considered. First, the RNG determines which mobs you will be fighting (see in the image below). This is because a spin-the-wheel version, when activated, will select a specific enemy race. So I'm just including information from the encounters I've seen so far.
Second, you'll notice various buffs across regions. These increase mobility (three arrows icon), melee ability reload rate and class (fist icon), and grenade reload speed (grenade icon). Finally (for future runs), Normal Difficulty has matchmaking enabled, as well as a modifier that boosts supercharges. There is also a difficulty in Legend which is disabling matchmaking and having punishment modifiers.
In any case, you can refer to the pages below for the sections where you need help: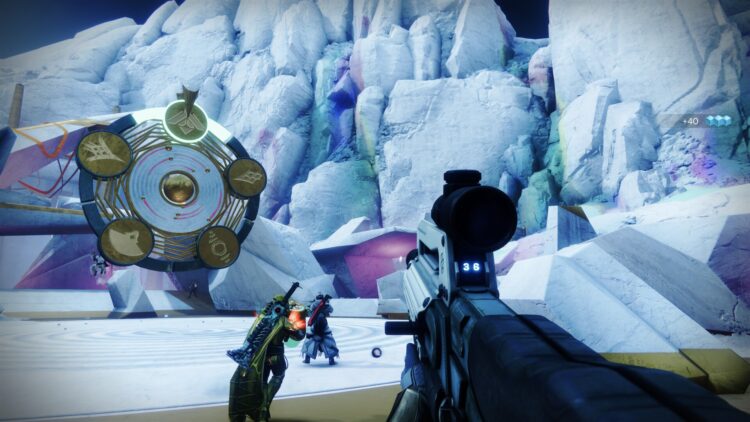 https://www.pcinvasion.com/destiny-2-dares-of-eternity-guide-crota-valus-taaurc/ Guide to Dares of Eternity – Encounters, Bosses and Crota