Grizzlies' Ja Morant leaves Hawks game with left knee injury, scheduled MRI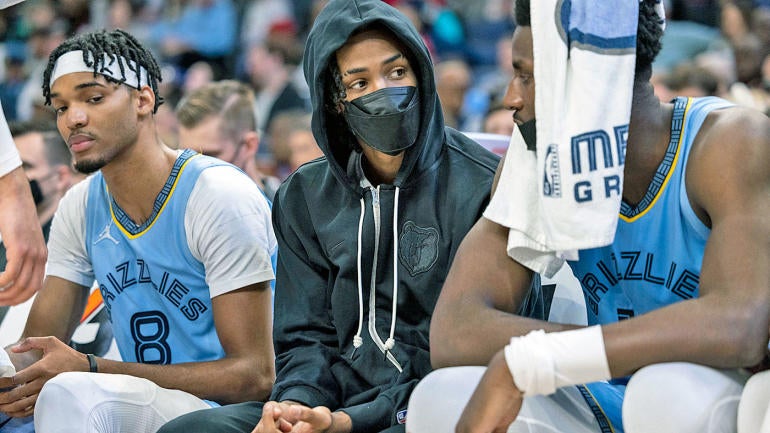 USATSI
Grizzlies guard Ja Morant left Memphis' 132-100 loss to the Atlanta Hawks on Friday night in the first half with an obvious left knee injury. Morant did not return to the competition and he is expected to undergo an MRI scan to determine the severity of the injury, according to Chris Haynes of Yahoo Sports. The injury occurred while Morant was dribbling outside the paintwork, and it did not appear to have been caused by a collision. Morant limped off the pitch and was helped back into the dressing room.
You can watch the play where the injury happened below:
After the game, Morant took to Twitter and posted a message that read: "It's in God's hands now. All we can do is pray."
We will learn more about Morant's condition in the near future. Obviously, hopefully the injury isn't too serious. Morant, 22 years old, has established himself as one of the NBAthe most promising young stars. During the season, he averaged 25.3 points, 5.8 rebounds and 7.1 assists in 33.9 minutes for the Grizzlies, who are currently ninth in the Western Conference standings with a record of nine. -ten. All of those numbers represent the pinnacle of Morant's career.


https://www.cbssports.com/nba/news/grizzlies-ja-morant-leaves-game-vs-hawks-with-left-knee-injury-mri-scheduled/ Grizzlies' Ja Morant leaves Hawks game with left knee injury, scheduled MRI