Former Firaxis developers founded Bit Reactor, which aims to drive turn-based strategy forward
Fans of critics welcomed XCOM series may become interested to learn that former members of Firaxis Games, the lead developers behind the series, have just set up a new studio titled Bit Reactor. Located in Hunt Valley, Maryland, this new studio aims to provide players with brand new take on the turn-based strategy genre. Greg Foertsch, co-founder and CEO of Bit Reactor and former art director at Firaxis, specifically stated that the team will usher in the "golden age of turn-based gaming." A bold statement to be sure.
According to Foertsch, other genres of games have grown significantly over the past few years, but the pace of turn-based strategy development remains slow. He believes the team at Bit Reactor possesses the talent, experience, and passion needed to take the genre in a bold new direction.
Set high bar
Foertsch is primarily aimed at injecting the studio's turn-based strategy projects with the powerful storytelling, enhanced production values, and major design innovations found in many modern games. Like him explained to GamesIndustry, he doesn't want to resort to displaying a wall of text to convey a story like so many other turn-based games do. Currently, Bit Reactor has a number of active projects and it is looking to expand its team with new employees with rich experience in the gaming industry.
Foertsch further demonstrated its great ambition by stating that winning the Game of the Year represents one of the main goals of the company. That may sound like an aspirational thing to say, but considering that these same developers have achieved exactly this with XCOM: Unknown Enemy back when they worked at Firaxis Games, which means they wanted to push themselves further under Bit Reactor. Hopefully by the time these developers release a new game, they'll have proven they haven't lost touch.
"As games of all genres are refreshed in this new generation of technology, it is clear that turn-based strategy games have been largely ignored and there is a lot of room for innovation. ," said Greg Foertsch, colleague. founder and CEO, Bit Reactor, in a press release. "We have a team-driven culture, and we've assembled an amazing team of talented, experienced, and dedicated game developers to deliver rich storytelling, immersive presentation Solid roles and game mechanics to give the genre the right moment to shine – a golden age of turn-based gaming is up to us. "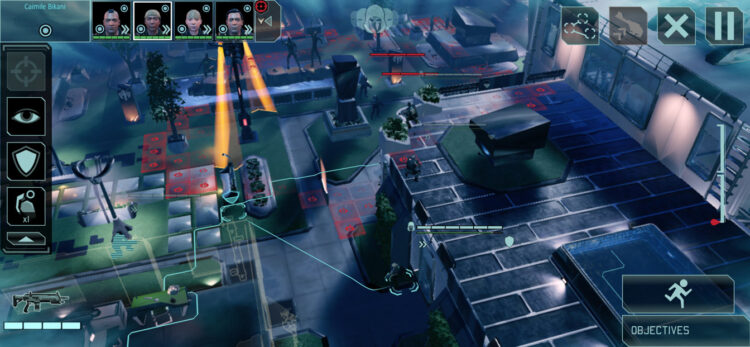 https://www.pcinvasion.com/firaxis-developers-form-bit-reactor-strategy/ Former Firaxis developers founded Bit Reactor, which aims to drive turn-based strategy forward