Cowboys woes: Amari Cooper's condition remains in doubt, another player has been added to the COVID-19 roster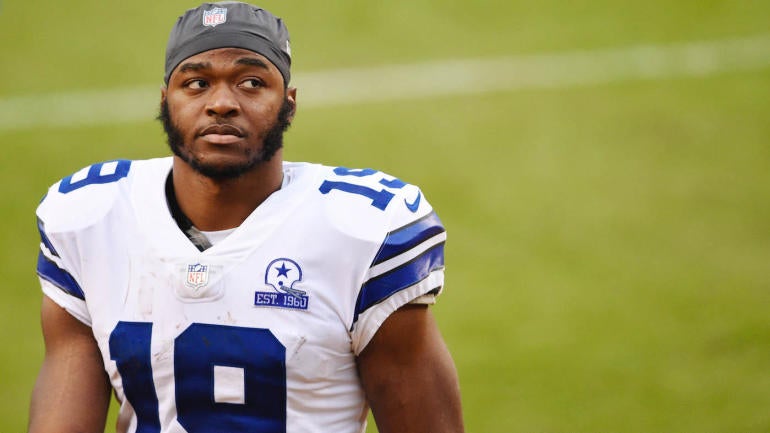 Patrick McDermott / Getty Images
NS Dallas Cowboys has been hit hard by COVID-19 over the past few weeks and it doesn't look like things are slowing down at all. On Tuesday, rookie full-back Nahshon Wright is the latest to test positive, making him the eighth player or coach to be sidelined due to the virus. Mike McCarthy and five other coaches won't make the trip to New Orleans for Dallas' Week 13 game against Saints, while Nahshon and right handle Terence Steele has also been placed on the / COVID-19 reserve list.
As those problems continued to develop, the status of the receiver was Amari Cooper seems to be still in question. Cooper, who had not been vaccinated, had missed two weeks earlier after testing positive for COVID-19. The recipient has since returned to the Cowboys facility, but McCarthy noted that he is "still not feeling his best."
"My gut would be that if he doesn't practice tomorrow, I don't see him in the game," McCarthy said, via Michael Gehlken's Dallas Morning News.
While Cooper's 10-day quarantine period has passed, he is still not allowed to play, according to NFL Network's Tom Pelissero. He doesn't have to be completely symptom-free before he returns to play, but NFLThe -NFLPA protocol states that symptoms should improve after isolation. Cooper's return also needs to be approved by the club doctor after consulting with ICS and the NFL's Chief Medical Officer.
https://www.cbssports.com/nfl/news/cowboys-woes-amari-coopers-status-still-in-question-another-player-added-to-covid-19-list/ Cowboys woes: Amari Cooper's condition remains in doubt, another player has been added to the COVID-19 roster