Celestial Sisters Game Preview
It takes two filled a big hole to solve the puzzle in my heart after my friend and I finished the game. More precisely, it made me feel empty, as I would no longer hear the screams of my well-intentioned allies when they became irritated at my inability to solve the puzzles. Lucky for them, there's a new co-op puzzle game on the horizon. I was lucky enough to get a first look, and I can say for sure: my friends will still hate me after this match. Zorya: The Celestial Sisters is a co-op puzzle game with a fairly popular gameplay mechanism.
One player controls Aysu, the goddess of darkness. She needs to find her way back to the sky, beside her sister Solveig. If you pay attention, you will know that your friend will control Solveig, the goddess of the sun.
A story about two sisters
If Aysu stepped out into the sunlight, she would instantly burn to death. That wasn't ideal, so Solveig stepped in to cast the ball. Solveig will control the sunbeams around the map, casting shadows for Aysu to walk. It's a concept similar to the recently released concept Tandem: A Tale of Two Shadows. While that game is a solo endeavor and can quickly get tedious, the co-op aspect of Zorya: The Celestial Sisters hopefully adds a new twist to the game to keep things fresh.
However, it's not as simple as creating a shadow path. Like any good puzzle game, Zorya: The Celestial Sisters There are countless obstacles and enemies to create even more profound puzzles. With new mechanics introduced every few levels, there are plenty of ways to keep your brain energized. An example is some enemy who desperately wants to push you into the sun. That's not good at all, so Aysu and Solveig can work together to roll out some divine punishment on these dissidents. Aysu can push enemies into sunlight, while Solveig can knock them down, temporarily rendering them incapacitated. Power sister!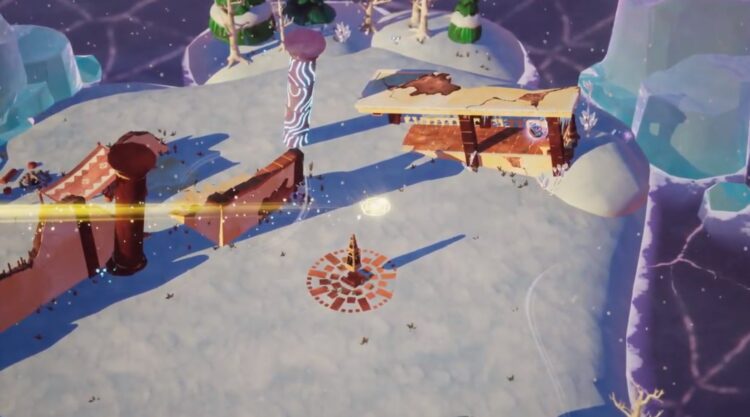 Nitty gritty
The game looks smooth and refined, you and your friends will actually play in different ways. Players controlling Aysu will have a third-person perspective as they traverse the land of Viraj. As Aysu walked around, Solveig looked up and watched from above. Here, the second player will have a top-down view, as they control the sun, cast shadows and take down enemies from above. If anything, I'm a bit worried that one player is going to take on the job. It takes two is special because of the relatively equal cooperation and division of duties. It looks like Aysu could be playing more passively early on, but one of the levels later looks like there's a lot of work to do for both players.
Some puzzles seem a bit simple. I worry that this game will fall into the same trap Tandem: A Tale of Two Shadows did and too welcome it. The game seems to have some brevity to it, and the addition of a co-op mechanic definitely gives it an edge. I don't anticipate getting tired of the game, but parts of it seem repetitive. The game's graphics look graceful, if not a bit plain. There are lots of fun touches on how the game looks, starting from the level picker screen filled with constellations and stars. But some environments look the same, even as the levels progress.

As for the characters you play, Aysu is so cute, she looks like a pea Autumn boys. We never see Solveig, but I bet she looks like her fellow goddess. Viraj's world is super playful and childish, with felt-like trees and tons of snow on the ground. It's a charming style, befitting a game of this scale.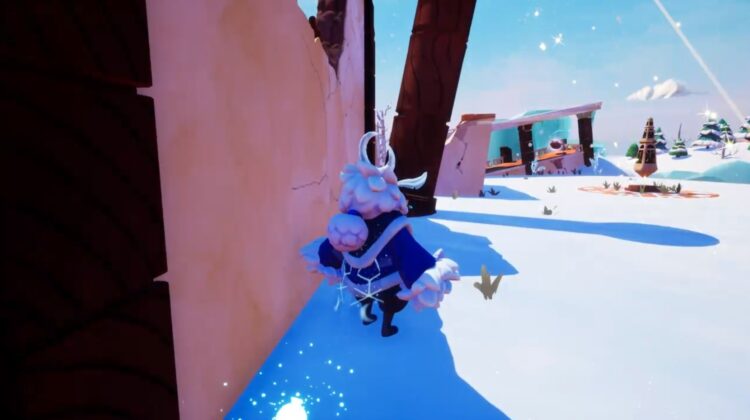 The developer says the game can last from a few hours to longer, depending on the integrity of your puzzle-solving skills. Unfortunately, my puzzle-solving barometer is pretty much broken. But isn't that half the fun? The developers frequently emphasized during the preview the importance of communication in this game. In a good co-op game, you can only cross the finish line if you can coordinate with your partner. Use your words to achieve the end goal. I'm just getting ready to listen to why I can't see a clear solution. In the end, isn't yelling at your friends really why you want to play these games?
https://www.pcinvasion.com/zorya-the-celestial-sisters-gameplay-preview/ Celestial Sisters Game Preview