Carrie Bourassa allegedly faked her native identity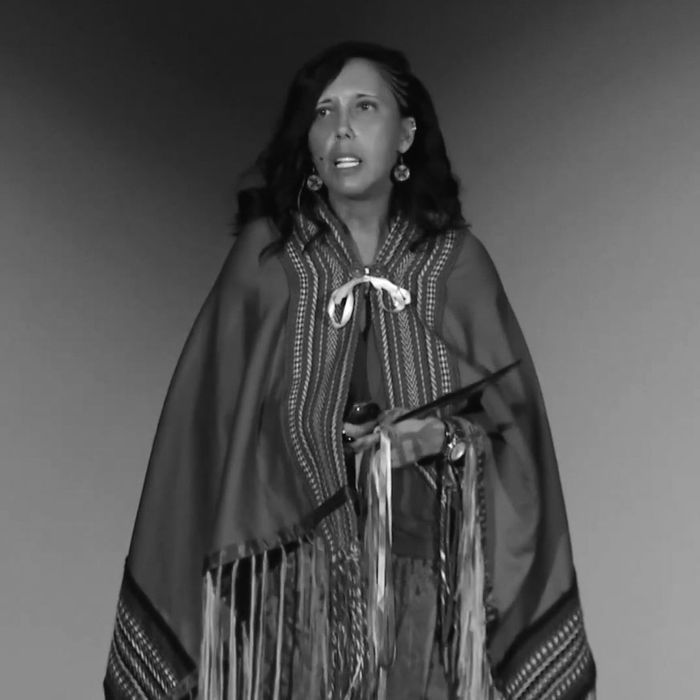 Again accused The white woman has been accused of pretending to be a woman of color, this time in Canada. Former Scientific Director of Indigenous Health Institute Carrie Bourassa has been accused of forging her native identity. But unlike the case of Rachel Dolezal, who wrote an entire book about the decision to identify as a black woman, or CB Cebulski, editor-in-chief of Marvel Comics, who has advanced her career by pretending to be Japanese, this time may have some consequences.
For more than a decade, Bourassa, a distinguished scholar who served as a professor at the University of Saskatchewan (U of S), has publicly identified himself as Métis and Anishinaabe with a Tlingit heritage. Over the years, she is said to have benefited from various grants and financial aid programs aimed at helping Indigenous students, and once gave a TEDx talk about her alleged identity. Her Métis. But a report published by CBC News on October 27 suggested that there is no evidence to back up these claims. In fact, both CBC News and NY Post Office track her down family ancestry to Eastern Europe, and her own colleagues investigated with similar results. As Winona Wheeler, associate professor of Indigenous studies at the U of S told CBC News in October, "There's no place in that family tree where there are any Indigenous people."
Bourassa has responded to the allegations and while she admits she may lack any documentation to prove her Métis legacy, she claims that Clifford Larocque, president of a local Métis society, proved her roots and offered to become her member in 2006. "He did a thorough research. He didn't just give me a Métis card," she said in an interview with Saskatoon StarPhoenix just a few days after CBC News was first published. Larocque passed away in 2018 and this "appraisal" has yet to materialize.
In an official statement posted October 27, Bourassa claims that Larocque "adopted" her in 2006 following the death of her grandfather – who she claims is also Métis – which she believes suffices to confirm her Métis identity. "In our Métis way, in the event of a loss, community members will receive the individual without a family and they will automatically be considered family," she wrote. "Oral history and adoption is the Indigenous way. In return, I serve the Métis community to the best of my ability. "
Indigenous scholars are skeptical of Bourassa's adoption claims, especially when it compares with her earlier claims of Indigenous ancestry. For example, in 2018, Bourassa claimed to have met Tlingit's relatives who believed her great-grandmother was Tlingit, but she now admits that her great-grandmother is not Indigenous. As her former colleague Dr. Caroling Tait told Saskatoon StarPhoenix, "To claim that she was adopted is just muddying the waters."
Four days after the original CBC News article appeared, Bourassa steps down from the Institute of Indigenous Peoples' Health, and she was placed on leave from the University of Saskatchewan.
Bourassa does not appear to have spoken out publicly since then, but the matter has ramifications about how Canadian academics perceive indigenous identity. On November 27, U of S president Peter Stoicheff and Métis Nation-Saskatchewan president Glen McCallum publicly announced that they would work together to ensure that nothing like this ever happened again. Under the agreement, the U of S, which previously relied on self-reports from applicants, will now rely on Nationality Registry of the Métis Nation-Saskatchewan to determine a person's eligibility. "We believe an important part of reconciliation is recognizing that Indigenous communities define and verify their own membership," Stoicheff said, according to CBC News.
Under these new guidelines, Bourassa, who does not appear in this register of citizenship, will not be eligible.
https://www.thecut.com/2021/12/carrie-bourassa-allegedly-faked-her-indigenous-identity.html Carrie Bourassa allegedly faked her native identity