Bill Virdon, longtime Pirates quarterback and former Astros manager, dies aged 90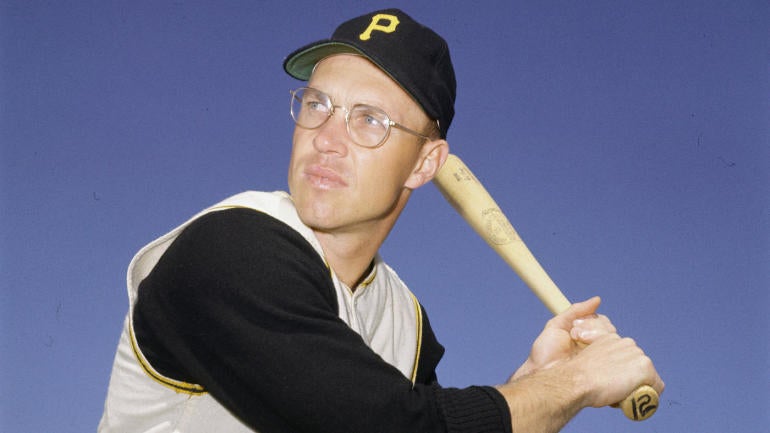 beautiful pictures
Long time Pittsburgh Pirates midfielder and MLB Manager Bill Virdon has passed away, the Pirates confirmed on Tuesday. He was 90 years old.
"Bill Virdon is a very proud man to be part of the Pittsburgh Pirates family," Pirates President Bob Nutting said in a statement. "Every fan who watched our 1960 team will always remember the instrumental role he played in bringing the city of Pittsburgh a third World Series championship.
"We are also incredibly grateful for all that Bill has done on behalf of the Pirates after his playing days not only as a successful manager, but also helping countless players. our young man whom he is so proud to have guided and mentored as a coach and one of our Nutting people added. "We send our thoughts and prayers to the wife. 70 years of Bill, Shirley, his children Debbie Virdon Lutes, Linda Virdon Holmes and Lisa Virdon Brown, along with 7 grandchildren and 13 great-grandchildren.
Virdon grew up in Missouri and was originally signed to Yankees in 1950, although they exchanged him for Quantity for Hall of Famer Enos Slaughter in 1954. Virdon entered the major leagues with St. Louis in 1955 and won the NL Rookie of the Year title that season after hitting .281 / .322 / .433 with 17 home runs in 144 games.
The Cardinals traded Virdon for the Pirates for Bobby Del Greco and Dick Littlefield the next season, and he spent the next 10 years as a very effective member of their battlefield. He won 7 with 29 (.241) with three doubles in a 1960 World Series win over the Yankees, and retired from a career .267 / .316 / .369 after a short six-game comeback in 1968 .
After his playing career, Virdon jumped right into coaching and managing minor leagues, and he managed the Pirates from 1972-73. Virdon then moved on to manage the Yankees (1974-75), Astros (1975-82), and Exhibition (1983-84). He retired with a 995-921 (.519) career management record and gave the Pirates in 1972 to the NLCS.


https://www.cbssports.com/mlb/news/bill-virdon-longtime-pirates-outfielder-and-former-astros-manager-dies-at-90/ Bill Virdon, longtime Pirates quarterback and former Astros manager, dies aged 90