Ben Roethlisberger clears COVID-19 protocols, scheduled to start in Steelers Week 11 game at Chargers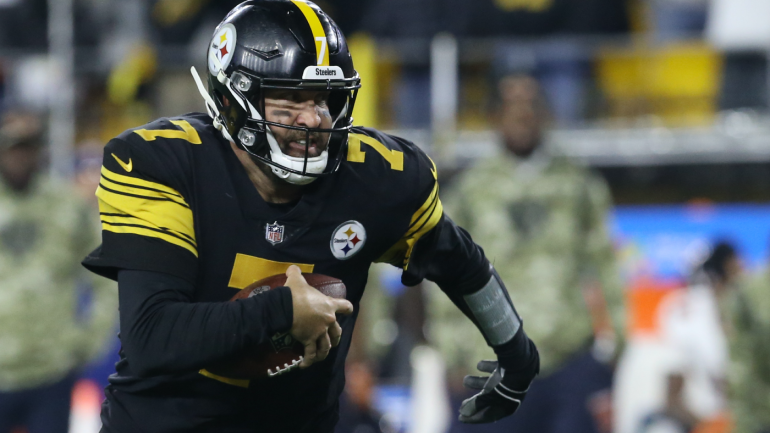 USA Today
Ben Roethlisberger removed COVID-19 protocols and is expected to start for Steelsmith'Week 11 road game with Charger. Roethlisberger, who was activated to the 53-man roster on Saturday morning, will fly privately to Los Angeles on the team's chartered plane.
The veteran quarterback missed the Steelers' Week 10 draw first Lion after testing positive for the virus last Saturday. Roethlisberger was replaced in the squad by Mason Rudolph, who went 30/50 for 242 yards with a touchdown and an intercept during the 10th start of his career.
Rudolph received first-team reps with the Steelers offense throughout the week in preparation for Sunday's game against the Chargers, who have several players currently on the COVID-19 roster. Chargers coach Brandon Staley says that every player – including the passer Joey Bosa – got a chance to face the Steelers on Sunday night.
After a 1-3 start, Roethlisberger gave the Steelers a four-match lead. A more even group turned the tide in Pittsburgh. After throwing 170 passes in Pittsburgh's first four games, Roethlisberger has attempted 129 throws in the past four games.
While he throws less, Roethlisberger is having more success. Roethlisberger has thrown six touchdowns and zero interceptions in Pittsburgh's winning streak after throwing as many touchdowns (four) as interceptions in the first four games of the season. He had an average passer rating of 106.3 during that period after having an average rating of 80 in the first month of the season.
Sunday night's match features two teams that are having a lot to do with the AFC playoff picture. The Steelers will be the AFC's sixth seed if the playoffs begin today, while the Los Angels (5-4) will be the seventh and final seed of the playoffs.
Please check the opt-in box to confirm that you want to sign up.
Thank you for registering!

Monitor your inbox.

Sorry!

An error occurred while processing your registration.



https://www.cbssports.com/nfl/news/ben-roethlisberger-clears-covid-19-protocols-expected-to-start-in-steelers-week-11-game-at-chargers/ Ben Roethlisberger clears COVID-19 protocols, scheduled to start in Steelers Week 11 game at Chargers