AP Top 25 Poll: Oklahoma plummets, Alabama overtakes Cincinnati in college football rankings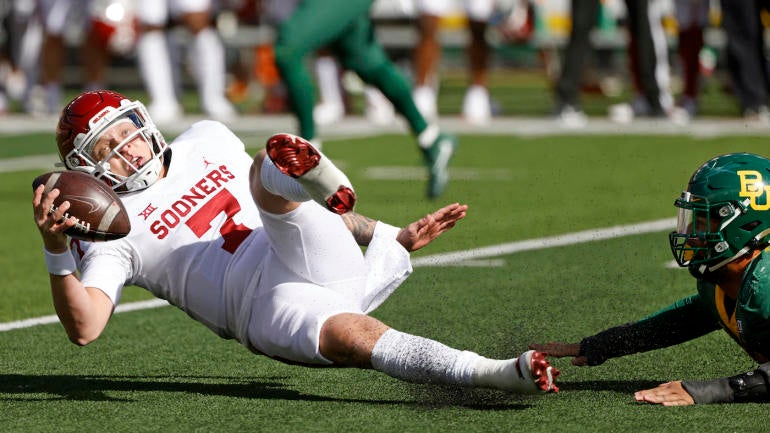 AP voters have spoken, and a loss Oklahoma the team doesn't deserve to be in the top 10. The Sooners have dropped eight places to 12th this week after a 27-14 loss last week. Baylor.
The other significant change concerns the top two factors. After rating Cincinnati in the 2nd position behind Georgia in the last month, Alabama took the lead with the Bearcats this week. Apparently Tide's won State of New Mexico more impressive than Cincinnati's South Florida Friday evening.
As for the rest of the top 10, everyone ranked from Number 5 to 10 last week, one place each, including Ohio State. The Buckeyes broke into the top five after what was possibly their most impressive performance of the season in a 59-31 win Purdue.
The only new team in the top 10 this week is Ole Miss, rose two places to 10th place after defeat Texas A&M. Meanwhile, The Aggies dropped 5 places to 16th place.
Here is the full ranking.
1. Georgia (62 votes in first place)
2. Alabama
3. Cincinnati
4. Oregon
5. Ohio State
6. Notre Dame
7. the state of Michigan
8. Michigan
9. Oklahoma State
10. Ole Miss
11. Baylor
12. Oklahoma
13. Wake Forest
14. BYU
15. UTSA
16. Texas A&USA
17. Houston
18. Iowa
19. Wisconsin
20. Piston
21. Arkansas
22. Louisiana
23. State of San Diego
24. Utah
25. NC State
Others get votes: Mississippi State 52, Auburn 43, Appalachian State 32, Penn State thirty first, Coastal Carolina 28, Wyoming twelfth, Kansas State twelfth, SMU 9, Kentucky 9, Purdue 4
Leave it out: Penn State, Carolina Coast
https://www.cbssports.com/college-football/news/ap-top-25-poll-oklahoma-plummets-alabama-jumps-cincinnati-in-college-football-rankings/ | AP Top 25 Poll: Oklahoma plummets, Alabama overtakes Cincinnati in college football rankings