AMD Rumored to Release New Radeon Super Resolution Image Scaling Technology
AMD seems to be preparing another method for scaling full screen gaming resolution with Radeon Super Resolution. Briefly referred to as RSR, AMD's image scaling technology can help users achieve better performance in certain titles. This information comes through a report from VideoCardz, where these new details have been compiled. As a rumor, this is mostly speculation so far, so stay skeptical until we get some sort of confirmation from AMD.
If this turns out to be true, this could be exciting news for users who want to get the most out of the performance from their devices. However, it likely won't replace AMD's current scaling technology but act as a companion to it.
A compelling performance boost for AMD users
Image scaling technology for PC gaming has improved dramatically over the past few years. It has allowed aging PCs to keep up with modern devices and technologies. Nvidia takes the lead for the first time with Its own Deep Learning Supersampling (DLSS), which AMD has tracked FidelityFX Super Resolution (FSR). However, the big change that seems to be coming to AMD's Radeon Super Resolution image scaling is that it's expected to work with all games running in fullscreen mode. The downside is that it may not be as efficient as FSR when it comes to performance gains.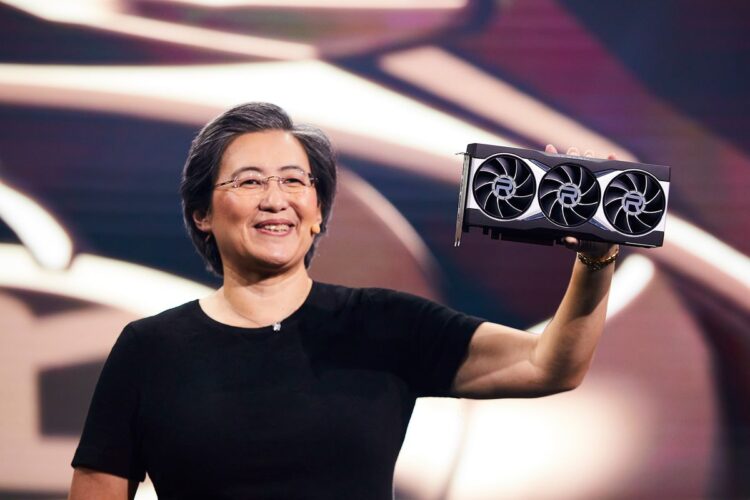 Performance differences depend on the applications of these technologies. FSR is available on a game-by-game basis, supporting titles like Resident Evil Village and other title like Deathloop. These games offer more benefits to FSR because of how much more specific the integration of this technology is in the display pipelines. Developers can work with FSR to refine it and get the best performance possible.
Meanwhile, AMD Radeon Super Resolution will be a more general tool used to upscale titles across the board. It would be useful to improve frame rates in older titles that don't support FSR. Also, since it's not as proprietary as Nvidia's DLSS, it will be available to more users. The most interesting aspect will be how much extra performance it offers compared to FSR. Since it can be available for all games, it can be of great benefit to low-end builds. If it is open source, it could also allow developers to make full use of the technology in the future.
There is no release date type for AMD's Radeon Super Resolution image scaling. It could very well show up during AMD's CES 2022 presentation, so keep an eye out for that. Again, though, this information is unconfirmed so hold your breath until we see some sort of official announcement.
https://www.pcinvasion.com/amd-radeon-super-resolution-rumor/ AMD Rumored to Release New Radeon Super Resolution Image Scaling Technology